Here at DPJ, we're all about sharing what we love about downtown. We often come across things that catch our eye, tingle our senses or have us dancing in delight. "We Like…" turns a brief spotlight on the little treasures, places, and things that make us smile, with helpful links so you can share in the fun.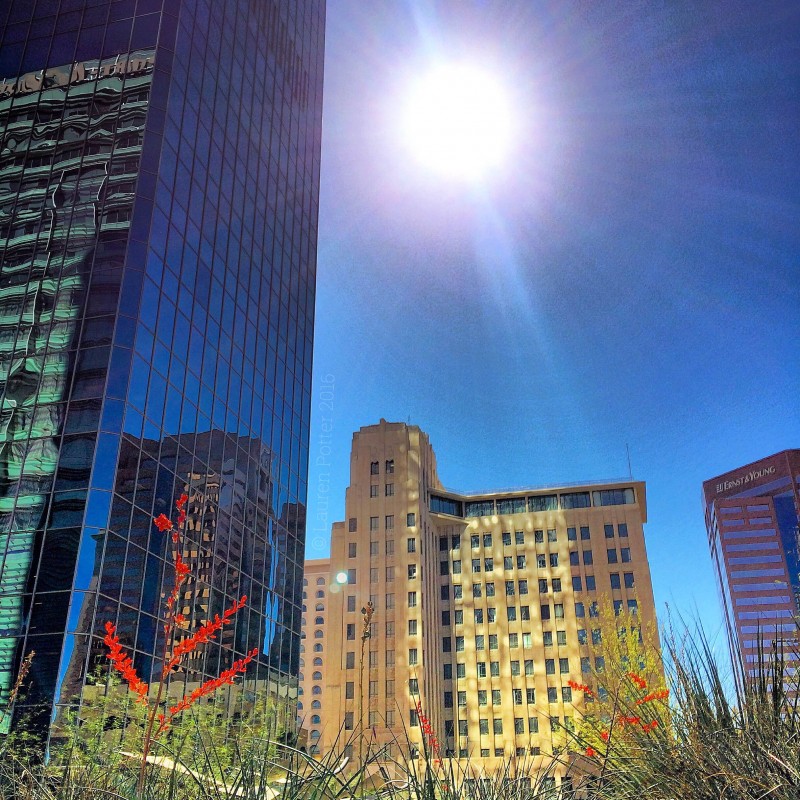 Walking throughout the city allows me to see so much. I feel like every day I discover something new and beautiful to photograph. While I'm usually in too much of a hurry, today I decided to slow down in an attempt to capture what I think is one of the most beautiful views in the city.
I love how the midday sun reflects off Chase Tower and on to the Hilton Garden Inn Phoenix Downtown. Whenever I'm lucky enough to walk south on Central Ave around noon, I'm always struck by the golden light radiating from the otherwise cold, concrete building.
In that moment, the city seems to sparkle.
Photo by Lauren Potter.
What do you like in downtown Phoenix? We invite you to join the conversation and submit your own 200-300 word "We Like" piece for possible publication. Submissions can be sent to editor@downtownphoenixjournal.com.
---