For the past year, Phoenix residents have provided thoughtful feedback on the City of Phoenix's future investment in transportation (Prop 104) and its General Plan (Prop 100). On June 16, RadiatePHX invites the community to rally in support of these important initiatives and their impact on downtown at the August 25 ballot box.
The networking event is a special edition of the monthly RadiatePHX, where business, community, and city leaders gather on a monthly basis to connect about issues and happenings affecting our city's core.
Featured Speakers: This month's program features remarks from Phoenix City Councilwoman Kate Gallego on MovePHX, PlanPHX Committee Chair Mo Stein on the General Plan, plus a welcome message from this month's host, DeSoto Central Market General Manager Shawn Connelly.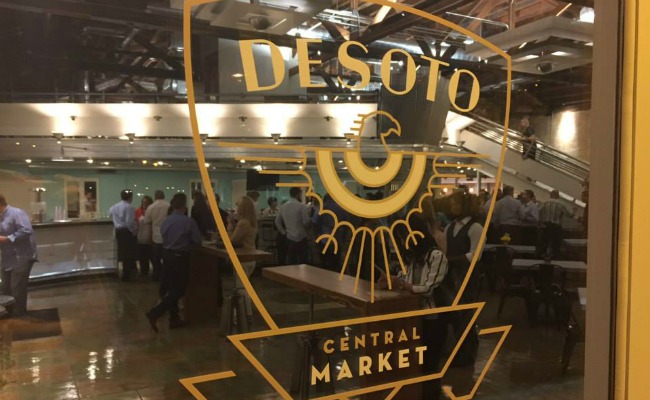 In "Rock the Vote" spirit, an official voter registration ambassador from the Arizona Secretary of State will be on hand to register voters and answer questions.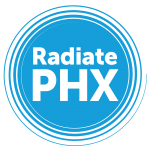 Let's Move, PHX! This is the last RadiatePHX until August so walk, ride bike, or take light rail to DeSoto Central Market, conveniently located at Central Ave. and Roosevelt St.
What: RadiatePHX
When: Tuesday, June 16 5-7 p.m. (program begins at 6 p.m.)
Where: DeSoto Central Market, 915 N. Central Ave., Phoenix 85004
Cost: FREE, with complimentary bites
Park/Ride: Vehicle parking is limited. Walk, bike, or take light rail!
RSVP: June RadiatePHX
About RadiatePHX
Presented by Downtown Phoenix Inc., Downtown Phoenix Journal, and the Phoenix Community Alliance, RadiatePHX is a free monthly networking event that invites you to "connect to the core" to learn about downtown opportunities, issues, and solutions; receive key updates from guest speakers on what's happening in downtown; and discover how you can connect and contribute.
---