Davisson Entertainment Announces Monthly Arts and Entertainment Event
Davisson Entertainment strives to provide an outlet for musicians, performers and artists each month with the goal encouraging collaboration and growth within the diverse artistic community that resides here in the Valley. Each month will highlight a specific artist, dancer, musician or theme.
Our inaugural event, PHXFLAMEnco part uno, will take place on May 1 in the historic Ice House venue in downtown Phoenix, doors open that evening at 6 o'clock. PHXFLAMEnco will focus on showcasing Arizona's top Flamenco talent for a night of live dance, music and art with a decidedly Latin flavor. The festivities will also include fine food and refreshments, vendors, as well as a traditional 'juerga flamenca' reception after the final performance. Participating artists include: Flamenco Por La Vida, Un Corazon Flamenco, Inspiracion Flamenca, Yumi La Rosa, Chris and Lena Jacome, and Carlos Montafour.
The fundamental idea behind all our events will be to support local art and local artists.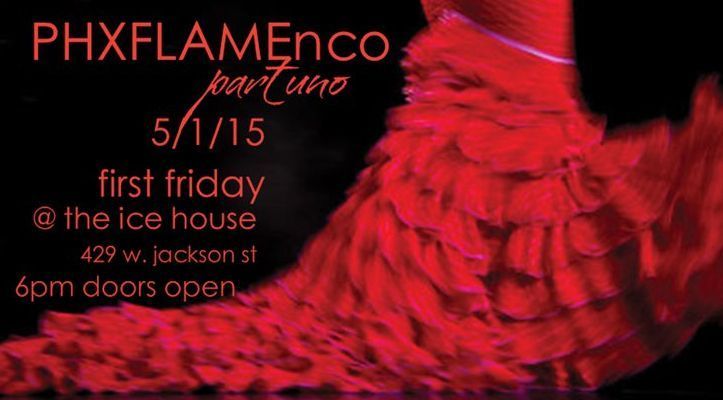 Ticket Information: For $25 presale tickets call 602-252-8497. $30 tickets available at door.
Venue: The Ice House, 429 W Jackson St, Phoenix, AZ 85003
---