DPJ is launching a new Placemaking editorial series in partnership with the Phoenix Metro Chapter of the AIA (American Institute of Architects). Together we will explore the buildings and structures of our city, look closer at what makes them special, and perhaps challenge those who want to contribute to our built environment to approach downtown development in a more thoughtful way.
"Quality architecture to me is when a building manages to move me. What on earth is it that moves me? One word for it is atmosphere." – Peter Zumthor, Atmospheres
How do we create places that are meaningful? How does design impact our everyday lives? How do emotions and architecture intertwine to create memories? I'm curious to think about how architecture and urban design can set the stage for helping us form memories to last a lifetime in my hometown and a city that I love–Phoenix.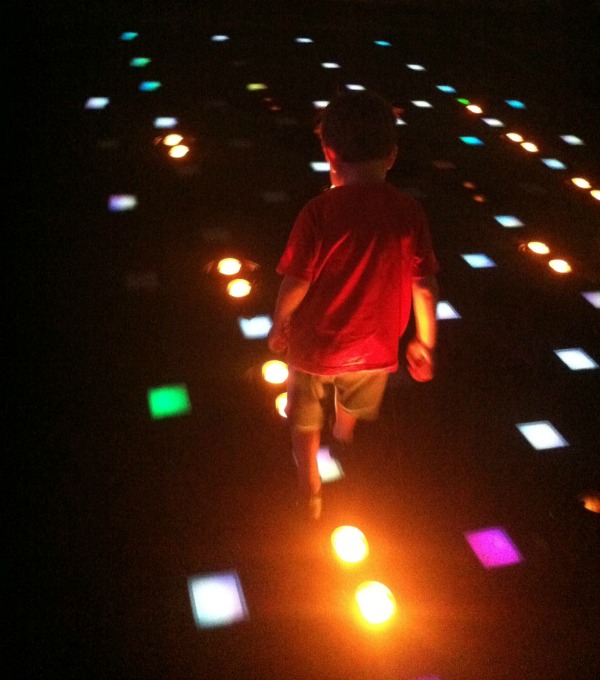 Design Matters
What's interesting to me is the intertwining of architecture, urban design and feelings as we look back through our lives. As we sift through our memories, the feelings of a space may remain, while the physical details fade; we may remember loving the warmth of our grandmother's kitchen, or the awesomeness of a cathedral, but not exactly why. However, this doesn't mean that architecture is unimportant or a passive, innocent bystander.
Architecture and design are pushing and pulling us, shaping how our lives play out. If a restaurant is too loud, we may avoid dinner there with our grandparents. If it's a warm, sunny day, we may seek a park shaded by trees on the weekend with the kids. If the only bike route to work involves cars speeding by at 50mph, we'll most likely opt to hop into our own car as well.
These decisions impact what we eat, how we spend quality time with family, and our health. Even though we may not be fully aware–design matters. Physical space mixes and mingles with our emotions in ways we probably don't even realize.
Space Impacts Emotions
In the morning, I take my son, Chase, to school. I leave down a narrow, deeply shaded hall, both of us waving as he sits in a tiny blue chair on the edge of the playground. He's framed by the opening at the end of the hall as the sun hits his hair so that he glows. The look on his face is sometimes sad or concerned about being left, other times eager to run off with his friends. Every morning, I think about how beautiful the moment is. I want to remember.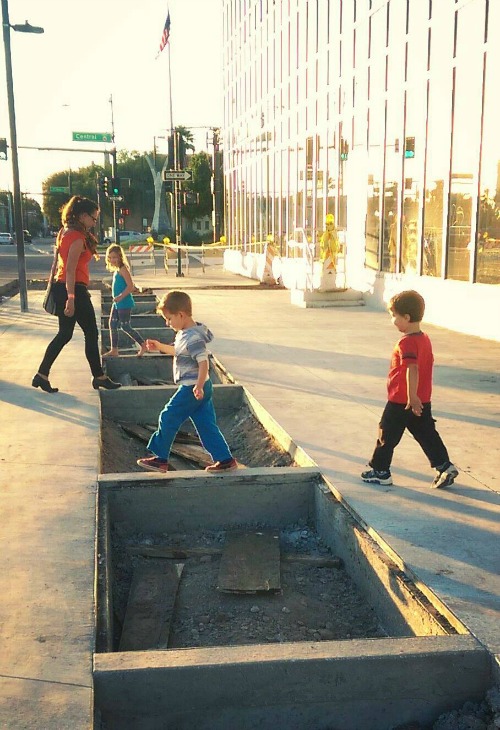 Architecture mixed with life triggers emotions. I want to hold on to this moment so strongly because I love him. I want to hold on to this moment because I know soon he'll be too embarrassed to be seen with me when I take him to school.
From a more intellectual perspective, what also triggers my desire is the visual image created by our surroundings. I notice the beauty in the moment because of the contrast between light and shadow, the building's and the playground's relationship to the sun, and how Chase is framed by an opening washed in light at the end of a shaded, long hall. What matters are the feelings and the emotion, but what sets it all up for me to notice and to feel that it matters are our surroundings–the architecture.
This is only one small example where architecture and emotion come together to engrain a lasting memory. What's fantastic is that many architects and designers in the Valley are devoting their careers to creating architectural memories. I'm proud to be working alongside them to help make Phoenix beautiful.
---