Isn't it frustrating when you have a disagreement with someone and the other person won't listen? Maybe he won't take the time to hear your concerns, or she meets with you, but you can tell that she's distracted and doesn't really hear a word you're saying.
Well, lo and behold, the downtown residents affected by rerouted flight paths have been heard. Sometimes that alone is an accomplishment. But the fact that we're talking about the Federal Aviation Administration makes it truly significant. Kudos to everyone who voiced their concerns and kudos to the FAA for listening. The letter below was sent from Glen Martin, Regional Administrator for the FAA, to Tamie Fisher, Acting Director of the City of Phoenix Aviation Department on November 14.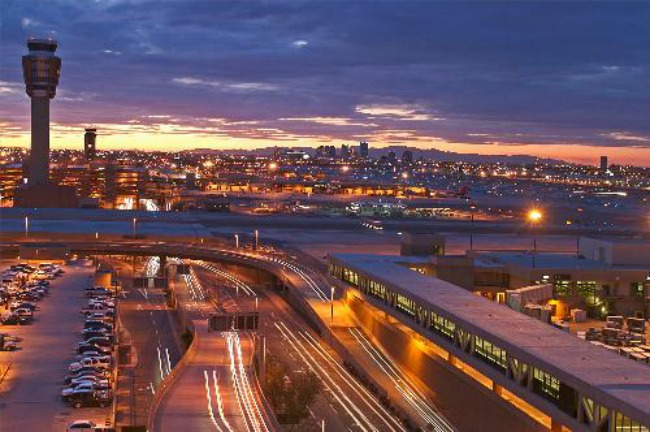 Dear Ms. Fisher,
After hearing community input about the new Sky Harbor departure procedures during the October 16 public meeting, I committed to updating you on the FAA's review of those procedures within 30 days.
Since the meeting, the FAA has received additional feedback from residents, community leaders and elected officials.
The FAA determined that some aircraft were not flying the new procedures as intended. The agency has taken steps to maximize the number of aircraft that are properly flying the procedures, which were designed to fly directly over an industrial area instead of nearby residential areas to the east. The FAA instructed Phoenix air traffic controllers not to issue early turns to aircraft unless doing so is necessary for safety purposes, and explained to airlines that controllers will not grant requests for early turns. The FAA is continuing to analyze flight data and is working to ensure aircraft are flying directly over industrial land.
Additionally, Sky Harbor International Airport staff has asked the FAA to consider specific mitigations that representatives of the affected neighborhoods have proposed. The FAA is teaming with the airport staff and industry experts to determine what actions or changes are possible and whether those steps could potentially mitigate the noise issues.
The FAA recognizes the City of Phoenix's recent efforts to engage residents of the affected neighborhoods. In partnership with the Phoenix Department of Aviation, the FAA is planning to conduct additional public outreach in the near future to share technical information and achieve common understanding of potential changes.
Sincerely,
Glen A. Martin
Regional Administrator
Image courtesy of Phoenix Sky Harbor.
---