DPJ's Wire series delivers news and information straight from the source without translation.
2014 CALA International Festival Returns to Phoenix
Announcing new offerings of unique Latino cultural experiences
Celebración Artística de las Americas [CALA] International Festival returns to the heart of downtown Phoenix on November 7 & 8, exploring and celebrating the dynamic fusion of Latino cultural expression through the arts. This year's focus will be on the evolution of Cumbia music. Cumbia, described by some as "the musical backbone of Latin America," is an energetic style of music with multinational roots in Africa and Latin America.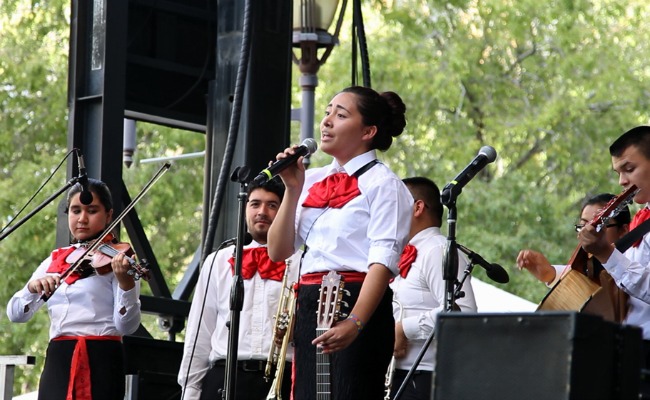 The 2014 CALA International Festival is the marquee event of CALA Alliance. This unique organization is dedicated to creating an ongoing international festival showcasing the Valley's Latino cultural heritage and highlighting Arizona's ties to Latin America. This cutting-edge celebration of the arts and culture of the Americas will feature local, national and international performances by musicians, a series of talks engaging visual and performance artists, art exhibitions, and culinary experiences. The festival takes place November 7-8, 2014 at Civic Space Park in downtown Phoenix. CALA Lab launches the festival from 7-9 p.m. on Friday night, and entertainment continues on Saturday from 2-10 p.m. with CALA Cumbia, a free outdoor concert.
Curated by ASU Art Museum's Julio César Morales, this year's festival incorporates talents from throughout the Americas. "The festival extracts from our own multi-cultural experience to suggest the ways we are all shaped by our time and place," Morales says. "Rather than push for a big picture of globalized society, the festival attempts to uncover something subtler and more illuminating to connect with – a dynamic fusion of cultural expression and new traditions of experiencing Latino culture as a gateway to broader international connections."
"The CALA board is thrilled to be entering into its fourth festival year and pleased by its ongoing collaboration with local and international artists that celebrate our ties to Latin America. This is set to be the best festival yet," said CALA Alliance President Rubén Álvarez.
CALA Alliance values the importance of collaboration with its different partners, including APS. "APS is honored to serve as a principal sponsor for the CALA 2014 International Festival," said Miguel Bravo, APS manager-Strategic Partnerships. "The APS team wholeheartedly supports the CALA Alliance's continued initiative to showcase the importance of Latino cultural heritage and diverse, artistic expression within this community. We are equally privileged to serve as an advocate for Latino culture throughout our great state. Latinos are an integral part of our customer base and our community. It benefits all of our customers when we support organizations that enhance the lives of our friends and neighbors."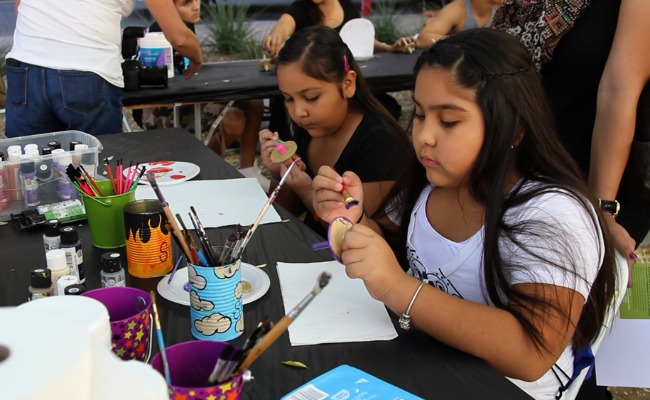 CALA Lab
Friday, Nov. 7, 2014, 7 – 9 p.m.
Civic Space Park, A.E. England Building
CALA Lab offers music, art and engagement, creating a fluid evening of talking, seeing and learning. Featured is an enriched dialogue with three expert panelists: Tijuana-native chef Javier Plascencia, new Phoenix Symphony Virginia G. Piper Music Director Tito Muñoz, and renowned Mexico City curator Aldo Sánchez. Topics discussed include the explosion of new food and wine movements in Baja California, international artists' place in the Valley's artistic community, and a presentation on the evolution of one of Mexico's most visited museums, Museo del Estanquillo. Josh Kun, contributing writer for The New York Times, Annenberg professor of Latin American art, and the founder of the USC Annenberg distinguished Lecture Series on Latin American Arts & Culture, will moderate the evening's discussions. A series of art exhibitions will be displayed in the A.E England atrium constructed around influences ranging from traditional art to contemporary photography and installation, with works on paper and video. The exhibition will include international, national and local artists such as Ana Teresa Fernández, Rogelio Gutiérrez, Ashley Macías, Alejandro Almanza Perada and curatorial collaborations with Palabra Collective, a unique community of visual and performing artists.
Tickets: $35 for the CALA Lab and $15 for the After Party.
2014 CALA International Festival
Saturday, Nov. 8, 2014, 2 – 10 p.m.
Civic Space Park
Featuring distinct elements – CALA Cumbia (music) and CALA Arte (art exhibitions) brings a fun fusion of food, cultural experiences and fun for all ages. Silk screening and mask-making workshops led by local experts are available from 2-5 p.m. in the A.E. England Building, along with a unique mural and storytelling project with Childsplay and other youth activities outside in the park. CALA Cumbia takes center stage from 5-10 p.m. with featured musicians Chucha Santamaría from Puerto Rico/San Francisco, DJ Juan Camaney, Tucson's Sergio Mendoza y la Orkesta, Los Angeles' DJ Lengua, and Camilo Lara of the Mexican Institute of Sound from Mexico
For more information on the CALA Festival and to purchase tickets for CALA Lab, visit www.calaalliance.org or follow us on Facebook at Facebook/CALAAlliance.com
Images courtesy of CALA Alliance.
---