DPJ's Wire series delivers news and information straight from the source without translation.
The Yard Gets its Groove on to Host Second Annual YardStock Music Festival
Mid-year music fest hosted in partnership with McDowell Mountain Music Festival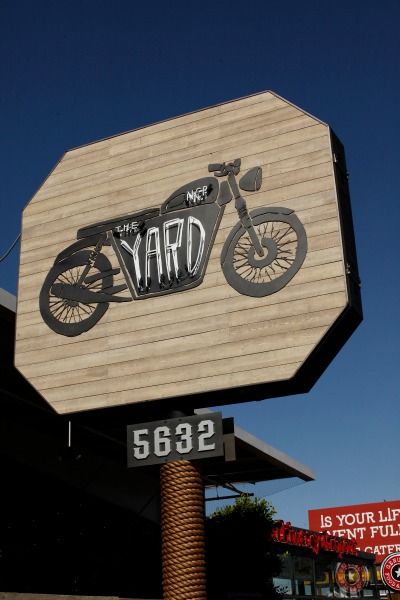 You don't have to wait until March to take in McDowell Mountain Music Festival's "Party for the People" because The Yard in Phoenix is offering music lovers an exclusive preview at its second annual YardStock Music Festival from 3:30 – 11 p.m. on Saturday, Oct. 18.
The free festival, which is being hosted by The Yard's Culinary Dropout and Little Cleo's Seafood Legend in partnership with McDowell Mountain Music Festival and Deschutes Brewery, will feature one and a half-hour sets from some of the Valley's best local artists.
The lineup is as follow:
A portion of proceeds from each Deschutes beer sold during the event will be donated to McDowell Mountain Music Festival, the only 100 percent non-profit music festival in Arizona, and ultimately its designated charities including Phoenix Children's Hospital Foundation and UMOM New Day Center.
Guests can enjoy the music while dining at Culinary Dropout or Little Cleo's, and take part in backyard-style games including cornhole, ping-pong, and shuffleboard. The Yard encourages locals to pedal their way into YardStock and utilize one of the provided bike racks.
The Yard is located at 5632 N. Seventh St. in Phoenix. Visit www.foxrc.com or call 602-680-4040 for more details.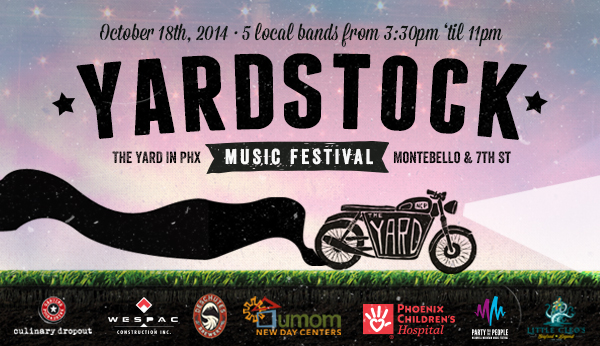 Images courtesy of Fox Restaurant Concepts. 
---