DPJ's Wire series delivers news and information straight from the source without translation.
ARIZONA CLAY ASSOCIATION PRESENTS 24th ANNUAL EMPTY BOWLS EVENT
Proceeds benefit Waste Not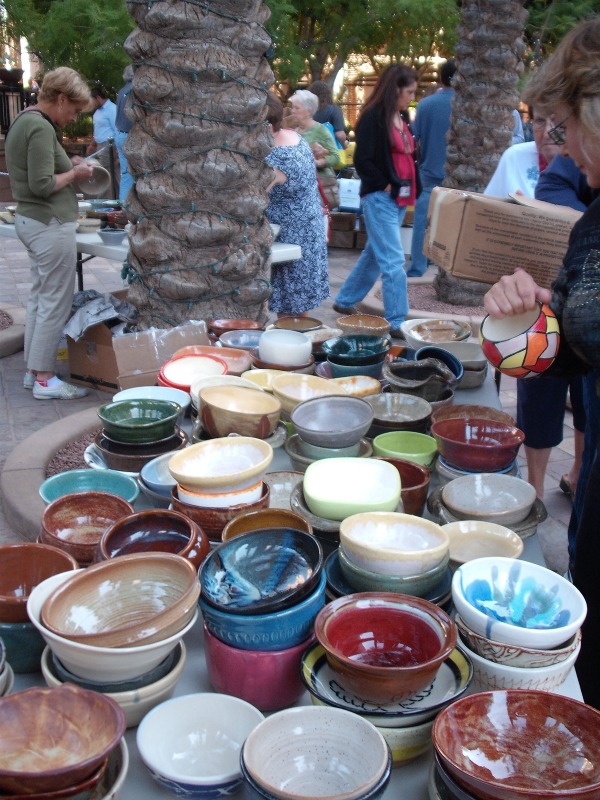 WHAT: In honor of World Food Day on October 16, the Arizona Clay Association is presenting the 24th annual Empty Bowls event to raise money for Waste Not, an agency that feeds the Valley's hungry men, women and children.
COST/HOW: For a minimum $12 donation, patrons select their own unique, handcrafted ceramic bowl from thousands of beautiful bowls made by friends and members of Arizona Clay Association from clay donated by Marjon Ceramics and Laguna Clay.  The bowl is then filled with a lunch donated by Canyon Café.  Patrons keep the commemorative bowl as a reminder that someone else's bowl is always empty.
BOUTIQUE: A boutique will feature many one-of-a-kind pieces of ceramic art, for sale in addition to the regular $12 bowls.
WHEN/WHERE: Friday, October 17, at Arizona Center, 400 East Van Buren, 10:30 a.m. to 2:00 p.m.
ABOUT WASTE NOT: Proceeds from the event benefit Waste Not, a non-profit organization that collects more than 2 million pounds of excess perishable food annually from restaurants, resorts, caterers and various food purveyors and delivers it to more than 100 recipient agency partners including shelters, senior programs, transition homes, day care centers and after school programs.  Over the past twenty-three years, this Empty Bowls event has raised more than $500,000 for Waste Not.  Arizona Clay, which has more than 200 ceramic artists as members, is the organizer of the Arizona Center event.  Their members conduct year-round bowl-making sessions with students, friends and community groups in an effort to provide the 3,000 clay bowls needed for this event.
Images courtesy of Arizona Clay Association. 
---