DPJ's Wire series delivers news and information straight from the source without translation.
MAYA'S FARM CSA NOW ACCEPTING APPLICATIONS FOR FALL SEASON
Maya's Farm is now accepting membership applications for their fall CSA season — which runs September 24th through December 13th. Be a part of the small farm movement – join Maya's Farm CSA today. Save money and time while getting the freshest locally grown, organic, seasonal produce each week. Membership costs are $300/season for 12 weeks (only $25/week).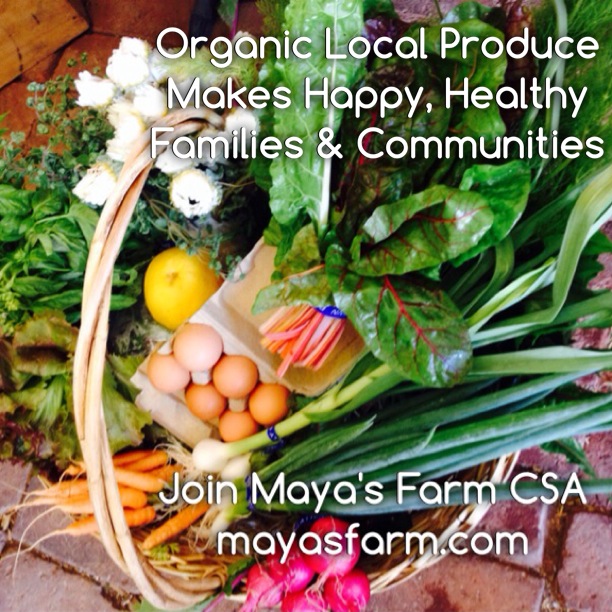 Members will receive:
The freshest hand-picked Certified Organic produce
Nutrition and flavor-packed local and all Certified Organic produce
Exclusive seasonally inspired recipes from local restaurants and chefs
Advanced notice and early bird pricing for Maya's Farm special offers, workshops, Farm to Table dinners and special events
A personal connection to their food, community and local farmer
What is CSA? CSA is Community Supported Agriculture. It is a special opportunity for a community to pledge to support a local farm and farmer. Each member contributes an amount of money in order to offset the huge operational expenses small farms face. It is an excellent way to change the current food system, support community and educate consumers about the importance of small farms. Remember buying local helps to support our local economies. Please share and help Maya's Farm grow.
Sign-up today – www.mayasfarm.com/csa
---