DPJ's Wire series delivers news and information straight from the source without translation.
BIRD CITY State of Mind
Designed by Joseph "Sentrock" Perez and released by Bunky Boutique
Releasing Saturday April 26 in-store. Pre-order online now (shipping week of April 28th).
Joseph "Sentrock" Perez is an artist originally from Phoenix, AZ. He moved to Chicago to obtain a Bachelors of Art & Design at Columbia College Known for using bright colors, intense lettering and characters that grab the attention of the viewer, Sentrock is a believer in the quote "Art cannot deny the environment that it is in."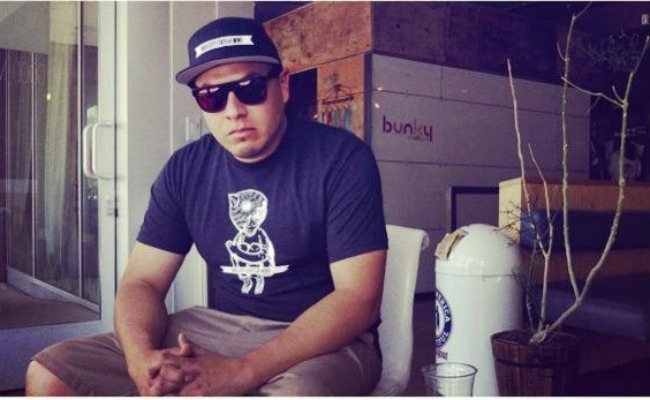 Q&A with Sentrock:
What does the BIRD CITY design represent?
BIRD CITY is a nickname for Phoenix. The city of birds, the Phoenix bird. A Bird City State of Mind is all about progression and going higher. The character is a kid looking upward with a bird mask. The bird mask is to show a desire to fly, to reach for the sky. It captures a youthfulness and ambitious characteristic.
Why did you want to work with Bunky?
When I first started making trips to downtown, Bunky was one of the only shops around that had artists involved and gave me an opportunity to show work at their very first location. I would often shop at the store and they own a few original paintings of mine. This relationship comes from a mutual respect for each others taste in art and fashion. For us to come together and present this project is extremely exciting and a long time coming.
Q&A with Jim Malloy from Bunky
What does Sent's art means to you?
His themes of hope and embracing the struggle of day to day life have always resonated with me.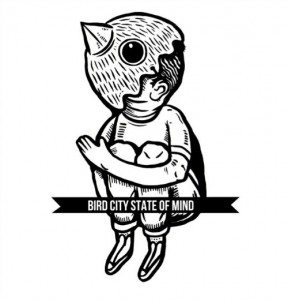 Sent is maybe the most important young painter to come from Phoenix and his move to Chicago has only made him a more well-rounded and expressive artist.
Why did you want Bunky Boutique to do a collaboration with Sent?
Sent's work is representative of the people of Phoenix and Bunky represents Phoenix fashion, so it's a perfect marriage. Sent has been a Bunky supporter since the beginning and our relationship has grown over the years from customer to friend to collaborator. Working with him on this collection has been an honor.
BIRDCITY STATE OF MIND
Available in black, white, and vintage blue.
Hats $32
Standard tees $30
Premium tees $36
---