DPJ's Wire series delivers news and information straight from the source without translation.
Valley Metro Rail Connects Riders to Arts and Culture Destinations
Light rail connects people to arts and culture. From puppet theatres and intimate jazz venues to big-name shows at US Airways Center, residents can feed their artistic appetites beginning with a train ride. Explore the cultural playground that exists along the light rail line, from popular venues like ASU Gammage and Phoenix Center for the Arts to unique destination gems like the Great Arizona Puppet Theatre and Eisendrath House.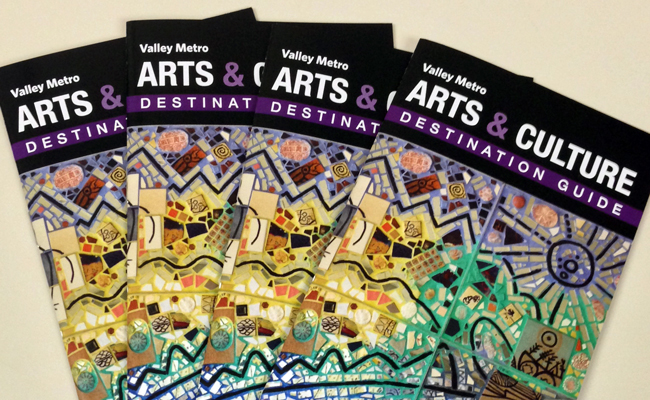 This weekend is the perfect opportunity to use light rail to explore arts and local culture. Artlink Inc.'s 26th Annual Art Detour is March 8-9. This is the longest running community arts event in downtown Phoenix with more than 100 arts destinations located within walking distance of light rail. A complimentary shuttle will also be available. "Detour-ists" are invited to visit artists' private working studios not typically open for viewing, explore Pop-Up Gallery exhibits exclusively planned for Art Detour, and discover the colorful mural scene on walls and buildings throughout the downtown area.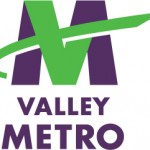 The new Valley Metro Arts & Culture Guide features 50 cultural destinations located along the light rail line. The guides will be available at all of the shuttle locations during Art Detour. Riders can also find them at many chambers of commerce, libraries and online at valleymetro.org.
Click here to download the Arts & Culture Guide.
Image courtesy of Valley Metro
---