DPJ's Bike Chic series by Nathan Simpson. You may see him around town scouting locals who not only ride their bikes but look dapper doing it.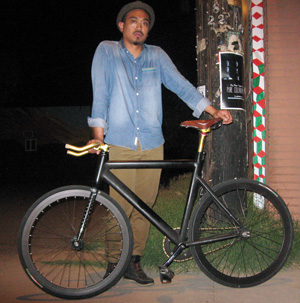 Name: Jet Dispo
Occupation: Server at Federal Pizza
His neighborhood: Coronado
Favorite thing about Downtown Phoenix: You don't have the hustle and bustle of a big city or the weird, closed in vibe of a small town. It's the best of both worlds.
Favorite places to hang out in Downtown: Windsor, Lost Leaf and Lux.
Favorite places to shop Downtown: Retro Ranch and Grow Op.
How do you get involved? I volunteer with Devour.
What's your typical biking ensemble: I'm typically wearing my work clothes or what I'm going out in for the night. If I am going for a ride to ride then I'll just wear shorts and a t-shirt.
Where do you get your style inspiration? I piece outfits together from things I find and get ideas from what I see people wearing.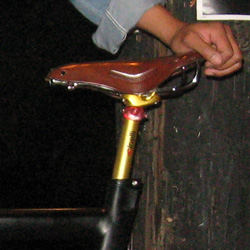 Biking Essentials:
Tora Randonneurs tires
Brooks Saddle
A good lock
What he's wearing:
Shirt – Coto
Hat – Brookstone
Levi Khakis
Shoes – Sperry high top siders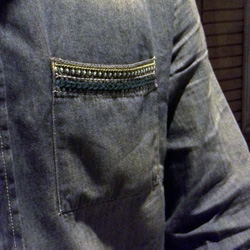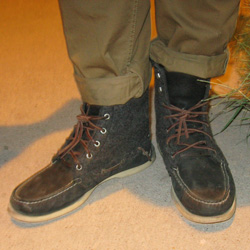 ---