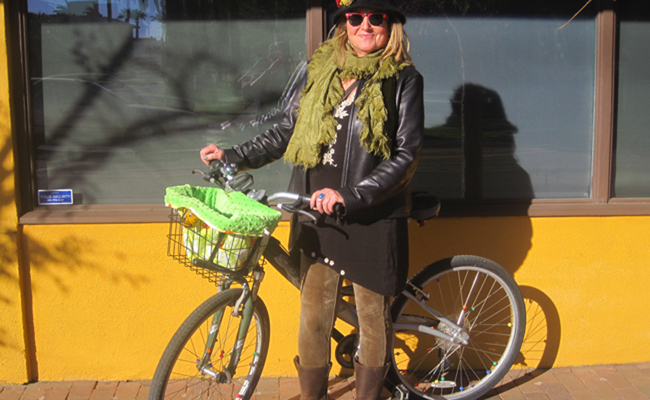 Name: Leanne Van Camp
Occupation: Part-time legal assistant
Her Neighborhood: Evans Churchill
What do you like about Downtown? I love the sense of community. I have made so many friends here in the last 7 years.
What are some of your favorite places downtown? I really like The Lost Leaf and Angel's Trumpet.
Where do you like to explore? I like riding through the different neighborhoods, checking out homes and landscaping.
How often do you bike? I only drive to work three days a week. I ride my bike the rest of the time. You can ride anywhere in Downtown.
What is your typical biking ensemble? In the summer it's skirts, tank tops and sandals. In the winter I wear boots, skirts, and leggings. I always have to have a bracelet.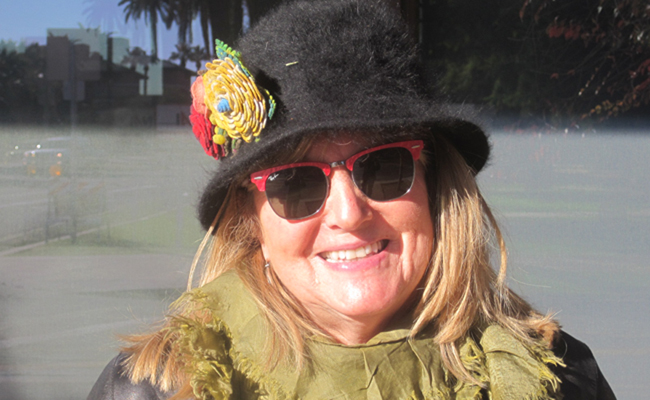 What she's wearing:
•  Fry Boots
•  Johnny Was top
•  Thrift store hat with a pin picked up traveling in Madison
•  Hot Cakes necklace
•  Bag to carry purchases
•  Flashing lights
•  Bell
•  Spokey Dokes courtesy of Hood Ride
---