For those who live here, the "secret" of Phoenix being a great food town is no secret at all. Over the last twenty years there's been a steady increase in local eateries that can match and surpass anything found in better-known places, such as New York or San Francisco.  And while Phoenix may not be the first city that springs to mind for great food to outsiders, the cat is being let out of the bag nationally through CityEats, a unique new online reservation service and its affiliation with the Food Network.
CityEats is a one-stop shop for discovering great food in a growing number of cities across the country. The site is filled with mouth-watering photos, menus, and reviews, which link up to an easy-to-use reservation system that's flexible for diners and restaurant owners alike. Phoenix is their first foray into the west and Phoenix City Grille was the first local restaurant to sign on.  But, why Phoenix? We don't have a strong tradition of making reservations, save for holiday meals and special occasions. So, why here? Why now?
For Narisa Wild, VP of Product & Operations for CityEats, the reasons are clear. They are providing a platform to let everyone, not just Phoenicians, know about the truly remarkable restaurants in our great city. "We're very excited about Phoenix," said Wild. "The food here is outstanding and we're eager to help bring more national recognition of Phoenix as a great food city." In addition, the Food Network has a huge viewing audience in Phoenix, which created a perfect sweet spot for expansion.
Sheldon Knapp, who co-owns the Phoenix City Grille with his wife, Nina, was excited to give me the scoop from his perspective. Phoenix City Grille has been a wildly successful neighborhood bar and restaurant in the Madison neighborhood of central Phoenix for fifteen years. More than 50% of their patrons are familiar faces and they like to have a plenty of tables for walk-ins. They are open for lunch and dinner and offer a broad range of choices, from small plates, salads, and sandwiches to full dinners featuring roasted chicken, fish and meats.
The Knapps were drawn to working with CityEats because of their affiliation with the popular and well-respected Food Network; their commitment to helping people discover lesser known food cities and restaurants; the flexibility of their reservation system, which allows them to decide how many tables to make available for reservation at any given time; and the CityEats' promise to focus their site on "only really good restaurants."
"Their affiliation with the Food Network brings great credibility and reach to what they're doing and their promotional tie-ins are to things that matter," said Sheldon Knapp, citing their newest tie-in with the Red Cross that has CityEats making donations to Sandy survivors with every reservation taken.
According to both Knapp and CityEats, people who use online reservations tend to be younger; they want to show up knowing that they have a seat. They will go straight from an online review site to making the reservation using their smart phones. Older people are often not as confident that the online reservation is "real" and are still more comfortable calling. The CityEats system is flexible and accommodating to both kinds of customers.
"The biggest immediate advantage for me," said Knapp, "is that I can check in any time from my phone and see what's happening with the reservations at my restaurant. I can predetermine how many tables to make available, how many to leave for walk-ins, and adjust as needed."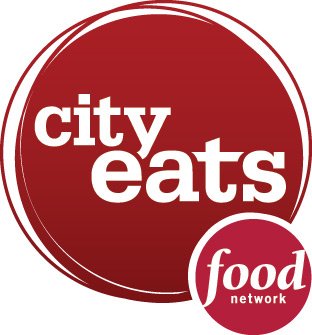 Additionally, CityEats is developing an app that soon will let diners use their smart phones to put themselves on waiting lists at restaurants that want to keep their focus on walk-ins. The overall goal is to make discovering great restaurants easy, and to provide every customer with the kind of experience that makes dining out fun again. "We want to celebrate the joy of food, the passion of eating with others," said Narisa Wild, VP of Product & Operations for CityEats. "We're all about the discovery of new eating experiences. We want to push people out of their comfort zones and expand their awareness of great restaurants they might be over-looking,"
Phoenix is the fifth city to be added to the CityEats network. When they get to 14 cities they will go to the next level of integration with the Food Network, including more integration on their website, and incorporating CityEats listed chefs into their promotions.
The CityEats staff only wants restaurants on their site that they personally feel are "fantastic," so they spend a lot of time on the ground eating in every new city they bring on board. "We love Phoenix," said Wild, and Sheldon Knapp can attest to the time they've spent getting to know his restaurant. "They've visited on several occasions and gone out of their way to get to know us."
As our choice of great restaurants continues to grow, we want to know, is Phoenix a city where people will reserve their seats at the best tables in town?
We want to know what you think. And CityEats is interested too.  Fill out the survey and you might win a gift card to a restaurant already participating in the CityEats reservation program.
---