Some news items don't need translation. That's why DPJ launched the From the Wire series, so we could serve the destinations here by posting information and announcements – in their own words.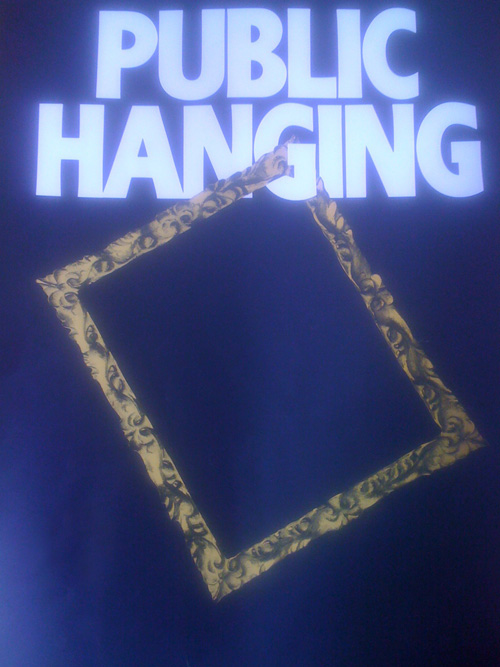 Artists Without Gallery Exposure can Participate in Art Detour

All submissions to be exhibited at Artlink's A.E. England Gallery, March 16-18.
UPDATE: Deadline for entry is March 7 MARCH 12. Applications can be submitted online or dropped off to After Hours Gallery, located at 116 W. McDowell Rd.

For Art Detour 24, Artlink is inviting all Valley artists to submit their hangable works of art for presentation in a PUBLIC HANGING.  The PUBLIC HANGING will be open for view at Artlink's A.E. England Gallery space in downtown Phoenix during Art Detour, March 16th through 18th.
The PUBLIC HANGING is a way for any artist to have their work shown in an established gallery and exposed to the public during Art Detour, one of the largest art events in Arizona.
Any artist can submit work. The only requirements are that the piece submitted must be no larger than 36"W X 36"H X 12"D, be ready to hang and be self contained. The $25 hanging fee supports Artlink and includes becoming a Friend of Artlink, an annual individual contribution to support First Fridays, gallery openings and more.
Says Mike Oleskow, Artlink President, "Phoenix has an extraordinarily rich artist community, yet many people never have a chance to have their work on display. The PUBLIC HANGING is an exciting way to make it possible for everyone to share their talents – and the small entry fee helps Artlink continue to promote First Fridays and other arts advocacy efforts."
Works on display at the PUBLIC HANGING will not be for sale and prices will not be listed, but artists' information will be available for reference so interested viewers can connect with the artists.
To be part of the PUBLIC HANGING, interested artists just need to visit www.artlinkphoenix.com for details and entry forms. Deadline for entry is March 7 March 12.  Drop-off will be at the A.E. Gallery on March 9th & 10th and pick-up is on March 24th.
Artlink is a 501 C-3 non-profit arts advocacy organization, celebrating its 24th year. Major programs of Artlink include Art Detour, support of First Friday, coordination and support of the Trolleys for First Friday, operation of two exhibition spaces for artists in downtown Phoenix and connecting Phoenix businesses and volunteers with the Arts.
The A.E. England Gallery is located at Civic Space Park, 424 North Central Avenue. There is a Metro Light Rail stop next to the Gallery.
---