Eclectic music. Vintage cars. Individual personalities. Unique outfits. These words can only explain one event: the Melrose District's m7 Street Fair.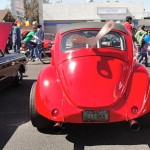 Vintage Cars
The fun started with a line-up of antique cars. Visitors saw everything from Volkswagens to Ford models. Each of the cars were in pristine condition and modeled by their proud owners. These caught the attention from the elders in the crowd all the way down to the young children. So much attention and detail clearly goes into keeping the cars in such great shape!
Shopping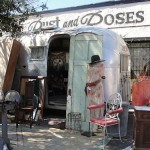 Next up was the shopping! Many boutiques such as Retro Ranch, Blueberry Deluxe and Frilly Frocks laid out their boutiques outside which attracted the wandering eye. Ranch Barbie brought her "boutique on wheels" and displayed her full collection inside and around it. This is such a unique thing to see, as many designers don't typically travel in such a fashionable way.
Street Style
A full range of street style at the event was on display. We saw western wear to drag, but these look really caught our eyes.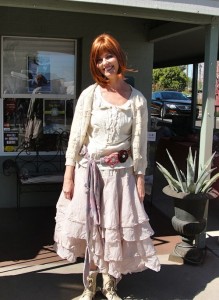 Leslie Christensen, owner of Frilly Frocks, looked delicate and demure in this Ewa i Walla ensemble. Each piece she was wearing was from the Swedish label, which is only available in select boutiques across the United States, but good news – Frilly Frocks does indeed carry it! Her belt was made in-store.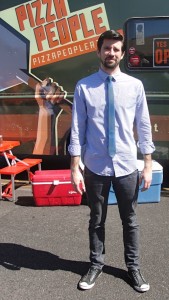 Dustin Hoyman, frequenter of local events in Downtown Phoenix, looked dapper as always. His polished style was perfect for the sunny affair, though I am betting he wished he packed a fan with him.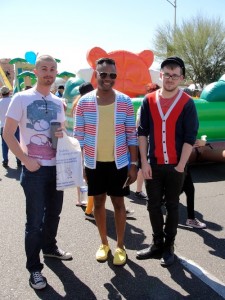 These three gentlemen each stood out in their own way. Phillip Lanphar kept his look laid-back with a fresh white T-shirt that had intriguing graphic designs on it; Abel "Madonna" Santos paired bold yellows with red and blue stripes; and Justin Kimberlin wore a hip hat along with a sleek color-blocked sweater.
---