Bike Chic is a new DPJ series by Fashion interns, Cortney Kaminski and Thuy An Bui. Each week they will be scouting locals who not only ride their bikes but look dapper doing it.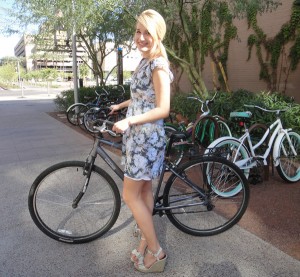 Who: Kate Kunkel
Age: 20
Occupation: Journalism Student
Her Neighborhood: Downtown Phoenix
Where Spotted: Biking to church on Taylor Street
What do you enjoy about downtown? I like that it is close to my campus and that anywhere that I want to go to I can go by bike.
Where do you like to explore? I typically head north to try the unique restaurants. I like going to the Phoenix Public Library and the park over there; a lot of times I will ride on the bike path around there.
What is your typical biking ensemble? Most of the time I wear shorts or pants and a cute top and some flats, but days where I have to wear wedges or heel I just bring them to change into.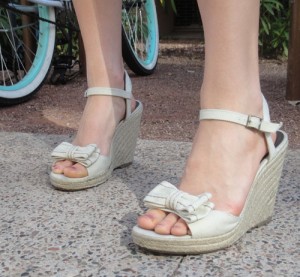 What she's wearing:
•  Target dress
•  Lauren Conrad wedges
•  Express purse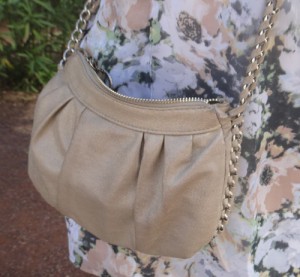 Her biking essentials:
•  Over the shoulder bag to keep her hands free
•  Gunmetal gray Mongoose (borrowed from her brother)
---