Bike Chic is a new DPJ series by Fashion interns, Cortney Kaminski and Thuy An Bui. Each week they will be scouting locals who not only ride their bikes but look dapper doing it.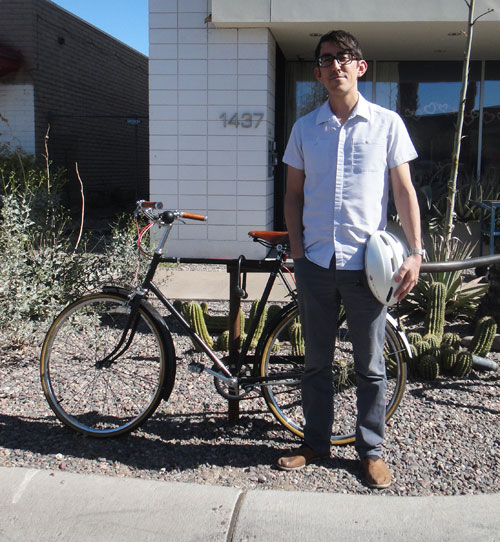 Who: John Damaso
Age: 32
Occupation: High School English Teacher at Brophy College Preparatory
His Neighborhood: Coronado
Where Spotted: Giant Coffee
What do you enjoy about downtown?  I like the attempts at density downtown, and how it is a great place for people to try new things.
Where do you like to explore?  Lux in the mornings usually, then my weekends I go to Giant.
What is your typical bicycling ensemble?  I ride to school every day, usually in my work clothes.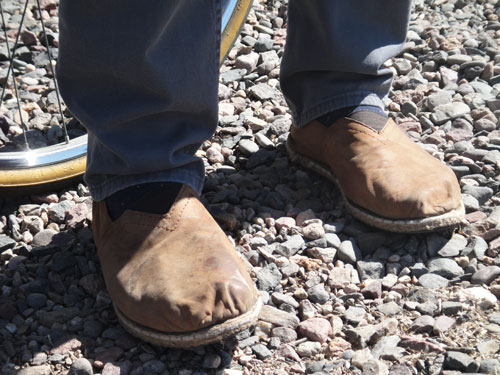 What he's wearing:
• Shirt from a resale shop on Indian School Road
• H&M pants
• Shoes from Argentina
• Project watch from the San Francisco Museum of Modern Art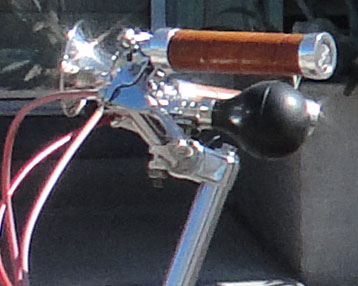 His biking essentials:
•  1964 Triumph bike from England
•  Brooks saddle and handlebars
•  Bell helmet
---