'Tis the season to discover holiday lights and displays at the  Sheraton Phoenix Downtown Hotel. Gather your friends, family, and neighbors to see a winter wonderland of festive decorations and enjoy great food this holiday season. The hotel features a large Christmas tree trimmed with ornaments and lights, and a gingerbread house village creatively decorated and displayed inside the hotel's Park Lounge lobby.  Additionally, the District American Kitchen & Wine Bar will be serving up delicious holiday cuisine.
"It's wonderful to see so many friends and families spending time together as they savor the fine food our chefs cook up and admire the holiday décor," said General Manager Leo Percopo. "Guests will be mesmerized by the large Christmas tree adorned with red and gold ornaments and sparkling lights that serve as the centerpiece of the hotel's Park Lounge. There's even a custom-built train set that meanders through an intricately designed holiday village of gingerbread houses. With faux snow, bridges, tunnels, and a train depot, you're instantly transported to nostalgic childhood memories."
In the spirit of the season, the  District American Kitchen & Wine Bar has passed along a couple of their delicious holiday cocktail recipes. We may not get snow in Phoenix, but we can savor our own kind of White Christmas in cocktail form. Enjoy!
MIX IT: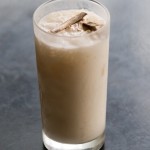 White Christmas cocktail
Ingredients:
•  4 oz eggnog (eggnog can be purchased or homemade)
•  ½ oz white chocolate liqueur
•  1 oz Southern Comfort
•  Edible gold or chocolate flakes for decoration
Preparation:
1.  Mix liquid ingredients together in a shaker.
2.  Pour and serve in a snifter.
3.  Sprinkle top with edible gold or chocolate flakes.
Christmas Dream cocktail
•  1 oz amaretto
•  1 oz heavy cream
•  1 oz vodka
•  Ice
•  Sprinkle of nutmeg
Preparation:
1.  Mix all liquid ingredients with ice in a shaker.
2.  Shake.
3.  Strain into a chilled martini glass.
4.  Add a sprinkle of nutmeg to the top.
Santa's Little Helper Muddled Drink
•  12 cranberries
•  Half a lime, quartered
•  1 small piece of fresh ginger
•  1 tsp. superfine sugar
•  1½ oz gin
•  ¾ oz Cointreau
•  ¾ oz cranberry juice
Preparation:
1.  Place cranberries, limes, fresh ginger, and superfine sugar into a mixing glass and muddle.
2.  Add remaining ingredients, fill with ice, and shake.
3.  Pour contents (including ice) into a tall glass.
Everything Nice Cocktail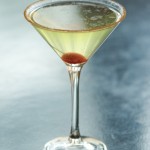 Ingredients:
•  Cinnamon and sugar to rim the glass
•  2 oz spiced vodka
•  2 oz fresh sweetened lime juice (1:1 parts fresh lime juice and simple syrup)
•  Ice
Preparation:
1.  Mix spiced vodka and sweetened lime juice over ice in a shaker.
2.  Shake well.
3.  Pour into a cinnamon and sugar rimmed martini glass.
If You Go
For restaurant reservations, call (602) 817-5400 or visit www.districtrestaurant.com.
Stay the night at Sheraton Phoenix Downtown Hotel with holiday rates starting from $99. To book, visit sheratonphoenixdowntown.com/phoenix-hotel-deals or call (800) 325-3535 and mention rate code HOL11.
---