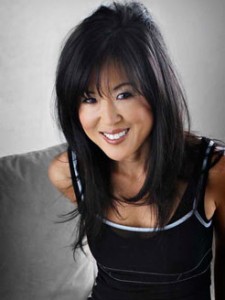 It's all about buying from local businesses, farm-to-table, local credit unions, etc. It's been happening. Old news. But this "buy local, think global" ideology seems to have stopped at our closet doors in Arizona.
Joy Li, a Scottsdale-based fashion designer is making bigger strides to source her work in the Valley of the Sun. Previously, Joy has worked with factories in New York and Los Angeles to manufacture her clothes – two cities with strong garment industries.
Joy's decision to have her clothes made in Arizona, is not a cheap one, but she's creating jobs. It would be much easier and cost-effective to have clothes made in China.
Alas, Joy takes the high road. Joy's price point is on the higher side, but her consumer is not complaining. Joy Li gives us relevant, interesting and ravishing clothes – thoughtful design that starts from sketches and ends with seams.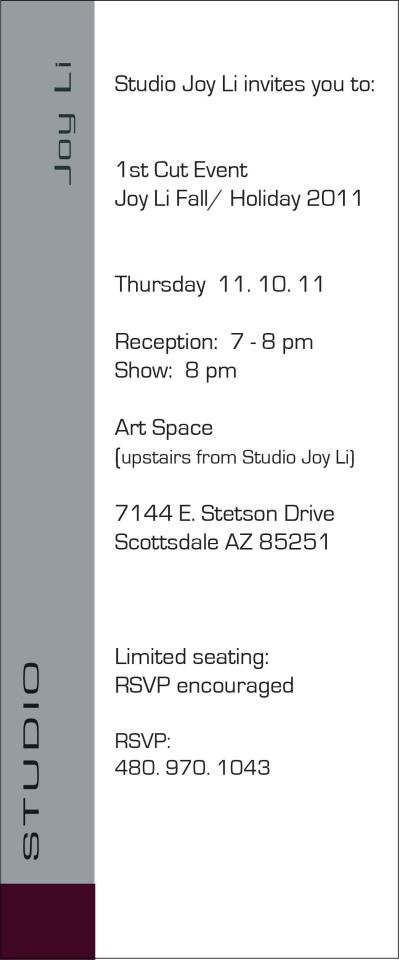 Joy gave me a preview of her Fall/Winter collection. As usual, she did not disappoint. Tantalizing hues of burgundy, mustard, deep blues and her signature deposit of black and grey were also added to the collection.
Joy's well-rendered and functional clothes are must-own for modern ladies who appreciate shape and sleek style. Joy has created a line that could be taken apart, but each garment can hold its own.
Standout items included her "Victoria" dress, an above-the-knee length dress made from a silk/cotton/stretch with divine body-defining darts and details that were on the back and carried to the neckline.
In the same fabric, but in red, Joy has perfected the fall equestrian pant in this collection. And the hands down highlight of the line is her outerwear, which includes massive colors, horizontal zippers and a plethora of detailing on each article.
Joy is showing this stellar collection tonight, you'll find her invite to the right. Yes, it's in Scottsdale, but I highly suggest a purchase from Joy's F/W collection. This local designer can make all Phoenicians proud.
---