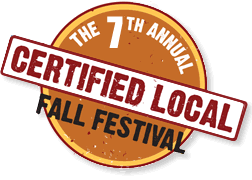 The best thing about Greater Downtown Phoenix isn't just the fantastic food, great energy and friendly people, but the increasing diversity of local businesses that thrive there.  Greater Downtown Phoenix increasingly says "local" with its great selection of restaurants, shops, places to go and things to do – and that includes music.
The Certified Local Fall Festival is happening this Saturday at the Duck and Decanter in Uptown, at 16th Street and Camelback.
The show is free and fun for the family and kids. It's the perfect opportunity to soak up the last of Phoenix's beautiful weather, check out the booths of local businesses, and drink a cup of coffee outside or beer if that's your fancy. Beer and wine gardens will be set up.
The festival starts at 10 a.m. and goes until 4 p.m., featuring local solo artists and bands. The lineup includes Zachary James Dodds, Brian DeMarco, Tammy Patrick and the Merkin Wranglers, Terraplane Station, Adam Smith and Loose Cannons Blues Band.
Not a bad way to start off the weekend.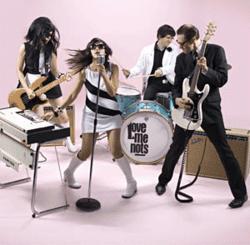 Saturday night at the Crescent Ballroom, The Love Me Nots are playing for $10. Lead singer Nicole Laurenne is taking charge of the Crescent's stage with her slick black boots and killer voice. You won't want to miss her whip her straight hair back and forth as well as dance like there's no tomorrow.
So you'd be able to support a local restaurant, show, festival, band and venue all in the span of one day.
Don't you feel better already?
---