You may know the Evans Churchill neighborhood as home of the Phoenix Public Market, part of Roosevelt Row, or maybe the location of the new Valley of the Sunflowers project.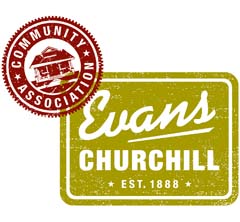 But Saturday, Evans Churchill will showcase a dozen urban interiors ranging from renovated Territorial Craftsman bungalows to new infill urban loft apartments with its inaugural Interesting Interiors Urban Living Tour.
The homes that will be shown on the tour were nominated by neighborhood residents for illustrating the diversity of the area.
"We're really hoping to build the identity of the neighborhood," says Evans Churchill Community Association Board Member Greg Esser. "It's called 'Interesting Interiors' because the neighborhood is one of the most diverse mixed-use areas based on density and types of occupancy."
The event aims to highlight the historical aspects of the district as well as the new developments such as the Phoenix Biomedical Campus, he says.
In addition to showcasing the neighborhood, the tour will be used as a way of funding public improvements in Evans Churchill.
Esser says this is the first fundraising event the association has done and he hopes it will become an annual event featuring new interiors every year.
Attendees will take self-guided tours but will be given a recommended route to follow. Ollie the Trolley and pedicabs will be available, and participants are also encouraged to walk or bike.
If you go
What: Evans Churchill Interesting Interiors Tour
Where: Evans Churchill Neighborhood
Date: Saturday, October 22, 2011
Time: 10 a.m. to 4 p.m.
Tickets: $10 for adults, $8 for seniors and students with a valid ID, and free for children under 6. Receive $1 off by bringing a canned food item for St. Mary's Food Bank. Tickets may be purchased online or the day of the tour at MADE Art Boutique and the Phoenix Public Market.
---