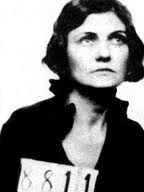 Marshall Shore steeps himself in the history of Phoenix that others might overlook: the cultural anomalies, the fads, the dreamers, the artists and the eccentrics that provide a unique window into our city's past. One such character was the infamous Phoenix trunk murderer, Winnie Ruth Judd.
Back in 1931, the nation was rocked by the grisly details of this gruesome crime. On October 16, 1931, Winnie purportedly killed her two roommates, cut up one of the bodies, stuffed both bodies into trunks, and took them by train to Los Angeles.
It was a big job for a small woman, and the twisted tale of adultery, jealousy and murder was complicated by rumors, speculation and uncertainty. Bits and pieces of the story continue to come to light, even to this day.
"As I talk with people in my research, the most interesting things come to light." said Marshall. "Just recently, my phone rang and someone began telling me about how Winnie Ruth Judd's victim was cut up in the basement of her house." Yikes!
This Sunday, October 16, is 80 years to the day since the crime was committed, and in true Marshall Shore style, he's hosting a bus tour to commemorate the date. The tour runs from 3:00 p.m. to 6:00 p.m., and begins and ends at the historic MacAlpine's Soda Fountain coffee shop on 7th Street.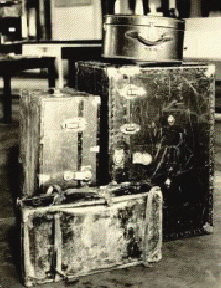 The bus will travel along the old Brill trolley line, which will give tour-goers an idea of the shape and size of Phoenix back in Winnie's day.  Other stops will include the houses where she lived and where she met Jack Holleran, a well-known Phoenix businessman with whom she had an adulterous affair; the Grunow Clinic (still a medical clinic!) where she worked; the house where the murders took place; the train station where she attempted to board with the oozing trunks; and the old Maricopa County Courthouse where the trial took place.
Marshall promises a few surprise stops along the way and tour participants will be among the first to hear about details in the story that have recently come to light. The tour will cover more information than found in any book, and Marshall will reveal a little known connection to the story that explains why MacApline's was chosen as the meeting place.
Celebrate Halloween early with this eerie trip down murder's memory lane.
If you go
What: Winnie Ruth Judd/ Trunk Murder Tour
When: Sunday, October 16
Time: 3:00 p.m. to 6:00 p.m.
Where: Tour begins and ends at MacAlpine's Soda Fountain
Tickets: Available here
---