Monica Laster, chef at Cycle at the Lexington Hotel, is almost giddy about Arizona Restaurant Week. It will be the first time Laster and Cycle have participated in the weeklong culinary festival, which runs September 17th through the 25th.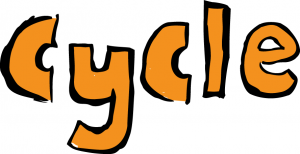 She's prepared a special menu, one that branches out from her soul food roots. Laster, along with the two sons she has in the kitchen with her, is excited to show Phoenix the breadth of her ability as a chef.
"I can't wait," Laster said. "I'm doing a lot of things that are really diverse, well-rounded dishes."
There will be the banana trifecta, a pudding with an added zing. A moose burger, that stands a foot tall. A stuffed portobello mushroom.
Laster said she thinks Arizona Restaurant Week is the perfect audience for her expanded menu. It offers up something different, even to those regulars who come back looking for what they've already had, and loved.
"It shows people that you can have a restaurant, be a chef and cook various different things," she said. "You don't have to stick to one set menu."
Cycle joins some 200 restaurants statewide that are participating in the weeklong celebration of food, expanding for the first time into northern Arizona. The week allows diners to enjoy three-course dinner menus for between $20 and $40 a person, giving people a chance to try places they might not ordinarily go.
About three dozen of the 130 Valley-area restaurants that participated in Arizona Restaurant Week last fall were in Phoenix. A few more are taking part this year.
Newcomers include Nobuo at Teeter House, District American Kitchen and Wine Bar, Cycle Phoenix, Compass Steakhouse, Sierra Bonita Grill, and Arrogant Butcher. Province and Portland's Restaurant and Wine Bar are participating for the first time, too.
Each will offer menus unique to Arizona Restaurant Week, such as Arrogant Butcher's crab-stuffed chicken or beef short rib stew. Province will feature a menu that includes corn chowder with crab, slow cooked organic salmon and a squash cupcake.
Others have kept their offerings under wraps, not willing to flaunt their plans just yet.
Laster said she can feel the buzz among diners. People want to know what to expect. They want to know what they'll be craving that week.
"I have a lot of people that are anxious to see what's going on," she said.
Make your reservations now!
---