(Chow Locally's Chris Wharton and Derek Slife will be writing a bi-weekly column about living, eating and acting locally starting Friday, September 16.)
Chow Locally is a new breed of a Community Supported Agriculture program. Started by Chris Wharton, Derek Slife and Annie Cowan, Chow Locally has only been active for a month, and it's already creating quite a stir.
Community Supported Agriculture (CSA) programs offer community members the opportunity to support a local farm by subscribing to the goods of the farm. Typically, these programs involve a weekly pick-up or drop off of a box of fresh produce from that farm.
Chow Locally is revamping the traditional CSA by creating an online farmers' market.
"We got a lot of feedback on 'well I don't want this mystery box, I wish I could pick what I get, I don't want to commit to a long-term 10 week program with $300 out of pocket,'" Slife told the Downtown Phoenix Journal. "So we thought an online marketplace with profiles of our famers and the ability to easily just order and check out like an Amazon.com would give anyone the ability to access and tap into the awesome local food we have in the Phoenix area."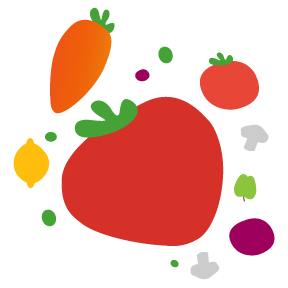 The stereotypical demographic for local food buyers consists of more women and people with higher education and higher-income. But Chow Locally hopes that their service can make local foods more accessible to all demographics.
The process begins on Sunday, when the farmers send Chow Locally a list of their ingredients available for harvest that week. Monday through Thursday customers browse the selection and place their orders. Friday, the farmers receive the week's orders and harvest that day. On Saturday, customers can pick up their orders at the Downtown Phoenix Public Market.
Their model creates less waste for the farmers than a traditional farmers' market setting.
"Instead of guessing how many eggplants they want to bring to market, the farmers know that each eggplant they pull out of the ground for us is going to a customer. So they can leave that eggplant in the ground for next week," Slife said.
Supporting local farmers is one part of the Chow Locally philosophy.
"Farming is a tough enough profession. It is made tougher when you're a local grower. The more people that we can bring to them, the more they can sustain themselves and add more food to the supply," said Slife. "When you buy something at the grocery store, the actual farmer ends up with about 11 cents to the dollar for the item that you bought at the retail price."
Chow Locally works to ensure that farmers are receiving 70-80 cents to the dollar for their goods. The farmers set their prices. Chow Locally compares a lot of their produce prices to Whole Foods.
Still think it's too expensive?
"You can buy any maybe save a little money in the check-out line with processed foods, but because of the health impact, you're actually paying for it at the hospital with diet related instances," Slife said.
Chow Locally also offers ingredients not offered by many grocery stores or other CSAs. They have a selection of grass-fed beef on their site. And they will soon begin offering dairy. There are numerous benefits of eating local foods, according to the Slife and Wharton.
Local foods can help balance the food systems.
"Commodity crops like corn and soy are necessary because there are so many people to feed," said Wharton. "But it's important to balance it with local and regional food products."
Buying locally can have a major impact on the environment. Foods at the grocery store, are processed and prepackaged. Which is unhealthy and wasteful.
"When consumers buy food locally, it's fresher, minimally processed and usually unpackaged," according to Wharton.
Slife emphasized it also, "just tastes better." He shared that apples can sit for 6 months before they are bought.
Chow Locally may be fresh on the market, but they already have plans to expand. They recently acquired a warehouse facility with refrigeration so they can bring their foods to more markets than just Downtown Phoenix. Soon, consumers will be able to find Chow Locally more days of the week than just one.
The group is also looking forward to becoming a source of food for local restaurants in Phoenix. They recently tweeted that they are looking forward to working with The Coffee Shop in Gilbert as their first restaurant partner.
Want to meet up with the Chow Locally crew?
"You'll find us at The Duce after almost every Saturday market," shared Slife.
---