Visionaries and Superpowers
As a little boy Bryan "BG" Graham played with action figures from his favorite TV shows like G.I. Joe and Transformers. Most boys his age would make up impromptu stories as they acted out imaginary battles against the villains from the shows they watched but Graham carried around a notebook and wrote detailed scripts for the toys to act out. "My friends didn't really like playing G.I. Joe with me."
That passion for storytelling and imagination stayed with him throughout his life.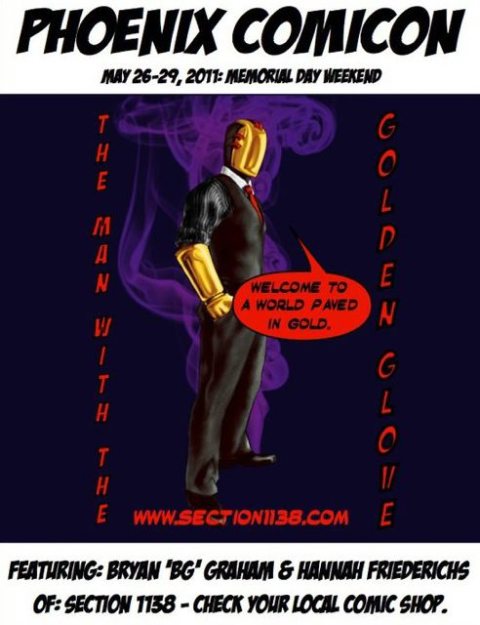 Change To Overcome
By 2009 he knew he was ready for a change and a new direction. In order to live up to his potential he had to face a real-life villain we call The Great Recession. With a mix of trepidation and courage he gave up his career in the restaurant industry and like a comic book superhero, he found he had the power to conquer his fears. For the past 2.5 years Graham dedicated the majority of his time writing the story and developing a strong cast of characters for his comic book Section 1138. This month the first book in a series of three was published by Phoenix-based Insomniac Graphics with books two and three scheduled for release this summer. Section 1138 will be for sale at Phoenix Comicon May 26-29.

Trix are for kids, not comic books
Graham studied English Literature before changing majors. The students in his English classes disapproved of his fascination with comics, but comics, he says, are a powerful medium that can tell any story and transcend generations if the basics of fiction are used – elements like compelling characters, plots, and good story telling. He acknowledges that comics are often considered childish but he's quick to point out it was comic books that gave pop-culture superheroes like Spiderman and Superman, complex characters who have been remembered for decades. Yet superheroes are a dying breed; many of the newer comic books are dark and missing the elements Graham loved as kid.
"I want to bring fun back to comics."
Part of the fun in Section 1138 is the references paying homage to his primary source of inspiration: the 1980s. The first issue is titled "Visionaries," one character is referred to as a "real American hero," even the number 1138 is a reference to George Lucas.
Bringing it Together
After the story was written, Graham needed an artist who could illustrate the world he had created. He posted an ad on Craigslist and connected with Hannah Friederichs, a rare female artist in a male-dominated industry.
"She's insanely talented and wanted to do this as much as I did. Hannah can express the emotions so well in the artwork that I can take out entire lines of dialogue."
In addition to writing and publishing his own series, Graham hosts workshops to teach kids the basics of good story telling and character development. He wants kids to be creative and learn the elements of style that will allow them to tell any type of story they can dream.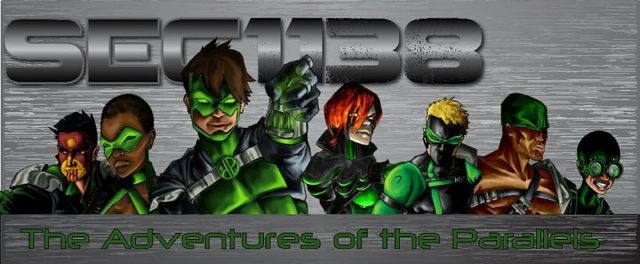 "There has to be heart to the story and it has to be relatable. The main character in Section 1138 is a young kid who feels weird because he sees other worlds, that's the extent of his power. Readers don't relate to that literally, but everyone sees things differently and has felt like they don't fit in because of it."
By witnessing the struggles and eventual triumph over adversity superheroes become relatable and inspirational, but not all superheroes wear tights and capes. Often they are just regular people who embrace their talents, face their fears and make a difference in the world.
Phoenix Comicon graces the city this week beginning on Thursday, May 22 at the Phoenix Convention Center. Expect to see your favorite characters in the flesh as well as a handful of celebrities.
---