The Arizona Diamondbacks closed a successful week as they continue their National League West road trip against some division rivals.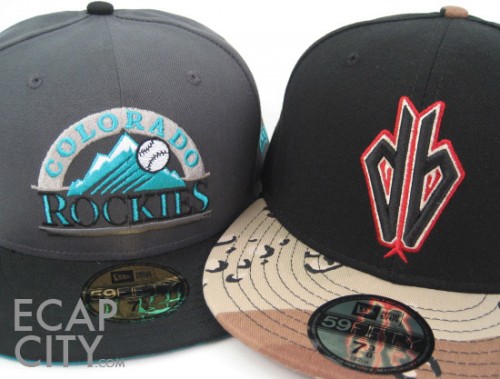 Rocky Mountain High
The D-backs started the week off with a victory against the first place Colorado Rockies in the Mile High City. Justin Upton drove in the game-winning run, belting a homer to secure the game for the Diamondbacks. In game two of the series, the D-backs tried to stage a late game comeback, but lost to the Rockies by a score of four to six. In the third and final game of the series, Upton played the hero role once again as he drove in the game winning run with a walk-off single. The Diamondbacks took the series and the momentum to San Diego to face the Padres.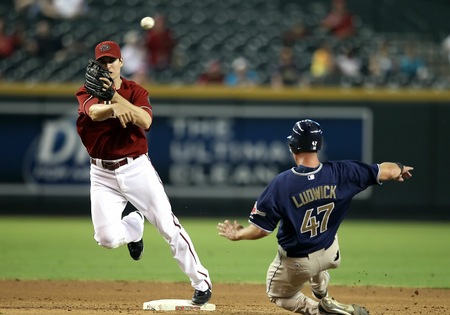 Padres Power
San Diego marked the beginning of the D-backs' California road trip and the final series of the week. In the first game of the series, both teams took the game into extra innings where the D-backs would walk in the game winning run for the Padres in the eleventh inning. In the second game of the series, Daniel Hudson shut out the Padres as the D-backs won the game by a score of six to nothing. In the final game of the San Diego series, the Diamondbacks were unable to bounce back from an immediate four-run deficit. Although they scored a third run in the eighth inning, the D-backs were unable to regain the lead.
Oh, What a Relief?!
As the Diamondbacks prepare for the remainder of their California road trip, one item of note is that of the performance of the bullpen. It has been a while since Arizona fans have seen any production out of the Arizona bullpen, but the relief has been looking pretty solid, allowing very few earned runs to date.
On Tap This Week
The D-backs will head north to San Francisco for a three game series against the Giants before returning to Southern California to face Andre Ethier (of St. Mary's High School and ASU) and the Los Angeles Dodgers.
Previous week's schedule
5/3/11 D-BACKS 4, Rockies 3
5/4/11 Rockies 6, D-BACKS 4
5/5/11 D-BACKS 3, Rockies 2
5/6/11 Padres 4, D-BACKS 3
5/7/11 D-BACKS 6, Padres 0
5/8/11 Padres 4, D-BACKS 3
This week's schedule
5/10/11 D-BACKS @ Giants, 7:15 p.m., AT&T Park, Fox Sports Arizona
5/11/11 D-BACKS @ Giants, 7:15 p.m., AT&T Park, Fox Sports Arizona
5/12/11 D-BACKS @ Giants, 12:45 p.m., AT&T Park, Fox Sports Arizona
5/13/11 D-BACKS @ Dodgers, 7:10 p.m., Dodger Stadium, Fox Sports Arizona
5/14/11 D-BACKS @ Dodgers, 4:10 p.m., Dodger Stadium, Fox Sports Arizona
5/15/11 D-BACKS @ Dodgers, 1:10 p.m., Dodger Stadium, Fox Sports Arizona
---