The countdown to the 2011 All-Star Game begins today. Justin Upton, selected by Major League Baseball as the official spokesperson for the 2011 MLB All-Star FanFest, will kick off festivities today with a Ticket Hunt.
Joined by former Arizona Diamondbacks' star Luis Gonzalez, the 3:30pm Ticket Hunt gives fans six chances to find and win special ticket packages for the FanFest on July 8-12.
"I am excited to be a part of All-Star FanFest. It's basically a baseball theme park for all ages; it's very interactive and brings people closer to the game," said Upton. "I'm also glad MLB is doing the Ticket Hunt again this year because it's a really fun way to reward passionate fans. The winners won't be disappointed with the package they receive."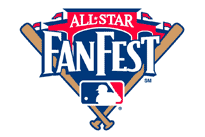 The first eligible fan at each location in the Greater Phoenix area that finds the MLB All-Star FanFest Ticket Hunt red package(s) will receive four tickets to all five days of MLB All-Star FanFest, Holiday Inn Priority Club Rewards Pass lane passes enabling them to go to the front of the line for select attractions, food vouchers and a voucher for a baseball autographed by Upton.
Tickets are usually $30 for adults and $25 for children ages 12 and under, senior citizens and military personnel.
The Ticket Hunt will kick off at 3:30 p.m. with details at the official All-Star Game website and will run until 7 p.m. or until all six packages are found, whichever comes first. We'll likely be tweeting up a storm during the event, so be sure to follow @dtphxjournal for results and tips during our live event coverage.
Upton and Gonzalez will be at one of the locations to help congratulate winners.
---