April marks National Autism Awareness Month, and several Downtown establishments are furthering the cause.
If you attend April's First Friday, you may notice blue light bulbs in participating galleries to symbolize a meaningful "awareness experience" called "Light it up Blue" nationwide on April 1.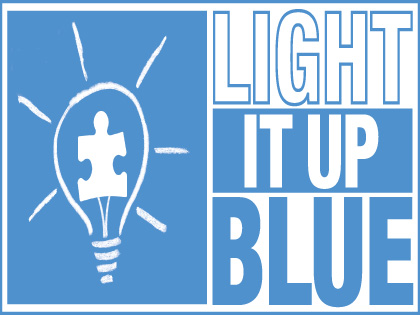 Phoenix's art community joins hundreds of worldwide participants supporting "Light it up Blue" internationally, including New York's Empire State Building, The Sydney Opera House, Christ the Redeemer in Rio de Janeiro and many more.
The spaces on the First Friday routes are banning together to bring awareness to the nation's most prevalent developmental disorder, autism — a condition that affects one in 100 Arizona children born today.
On the west side, Success through Education Exploration and Development for Autism recently leased a space near 15th Avenue and Pierce Street. The program is staffed by career artists who work together to make functional prototypes and then teach these skills to adults on the autism spectrum.
So far, the results are encouraging: The program has gathered many artist-volunteers to give their time and teach.
On Roosevelt Row, the gRow House has partnered with the Southwest Autism Research & Resource Center (SARRC) to bring teens in quarterly to learn how to maintain gardens. The partnership has been so successful that it has expanded to include autistic adults, and a portion of the garden is now used solely for weekly and monthly SARRC work.
---