DPJ is proud to bring you the best Yelp reviews of your favorite Downtown restaurants, boutiques, venues and everything in between. Every week, visit DPJ for a finely crafted, tell-all account of a Downtown spot straight from the experts: the people!
Julie B.
Phoenix, AZ
Five-star rating
08.28.10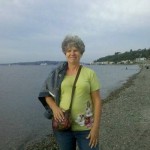 I fell in love with this little shop. It's not strictly limited to home and garden, though. I just had to make a Yelp choice. What it is is a nonprofit that seeks to encourage the community to consider reusing and repurposing items, rather than discarding them.
The owners have a mission to help individuals out of homelessness in a sustainable way, and the shop supports that mission. Some of the items for sale are created by local people who were struggling with homelessness. My friend and I enjoyed chatting with Lorel, the lovely owner, and sharing local resources.
They carry Strawberry Hedgehog's locally crafted and organic soaps, handcrafted jewelry, organic cotton clothing and more. They are also starting a loaner bicycle service Downtown. I bought some great jewelry, some Healing Mineral Shaving Soap for my son in Seattle, and a cute bracelet handcrafted by local African refugee women. Ecocentricity! adds to the local shopping options Downtown.
Ecocentricity! is located at 137 W. McDowell Rd. in Roosevelt (light rail at McDowell station) — 602.281.2725
The DPJ Yelper of the Week offers honest insight on a Downtown business to help you explore your core. DPJ hopes that by partnering with Yelp to spread the good word about well-loved Downtown spots, you'll spread your patronage and support local business.
Yelp is a social networking and local search engine that provides the reviews of places and things that matter to you. Simply log in, pick a place and queue up your inner critic. You can write a beaming review of your favorite gelato spot, or a scathing portrayal of that rental car facility you had to use after that curb came out of nowhere. Yelp's reviews are at once honest, uncensored, wildly hilarious and true. Heck, the site must be doing something right — it had 26 million viewers just last month!
---