DPJ is proud to bring you the best Yelp reviews of your favorite Downtown restaurants, boutiques, venues and everything in between. Every week, visit DPJ for a finely crafted, tell-all account of a Downtown spot straight from the experts: the people!
Steve W.
Phoenix, AZ
Four-star rating
11.19.10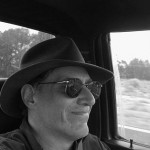 There is a time when a nice couch and good lighting works wonders on the end-of-night brain. Such was the case with our evening jaunt to The Living Room.
I'd barely heard about the place previously, but am planning to return, try more food, look over their menu more thoroughly. When I do, I'll report back, but my advice is go and see for yourself.
You might be in just the mood I was. A friend and I shared cheese fondue ($7.95) and we each had a Cherry Manhattan made with Beam Cherry Bourbon. The two other friends split a huge cheeseburger with fries and some chicken wings, but I have to say I hadn't seen fondue in like a zillion years and it was fun and nice and great to split with a vegetarian.
Now the Manhattans were über sweet, a dessert drink really, but different. I'd look more closely next time. You ever just JUMPED a menu? Just pick a drink and a food that leaps out? That's what happened and that's why I want to further explore.
Why go back? SERVICE! Professional, friendly and really charming service. Chelsea and Jeremy were our servers, and it's true, you feel comfortable in this place. What's not to like about a modern leather sofa and servers who, seeing you are dipping fries into the fondue, bring over a whole plate of their seasoned fries gratis?
Nice people, nice place, deserving of more research!
And though they don't have outdoor seating, it's coming, so I'll list it.
The Living Room Wine Café & Lounge is located at 2333 N. 7th St. in Coronado — 602.229.1289
The DPJ Yelper of the Week offers honest insight on a Downtown business to help you explore your core. DPJ hopes that by partnering with Yelp to spread the good word about well-loved Downtown spots, you'll spread your patronage and support local business.
Yelp is a social networking and local search engine that provides the reviews of places and things that matter to you. Simply log in, pick a place and queue up your inner critic. You can write a beaming review of your favorite gelato spot, or a scathing portrayal of that rental car facility you had to use after that curb came out of nowhere. Yelp's reviews are at once honest, uncensored, wildly hilarious and true. Heck, the site must be doing something right — it had 26 million viewers just last month!
---