Downtowners, commuters and visitors alike have ranted about the reverse lanes on the 7s for years. After yesterday's recommendations from the Ad Hoc Task Force charged with studying the safety and effectiveness of these "suicide" lanes, Vice Mayor Michael Nowakowski sent out the letter below. What are your thoughts on the reverse lanes, and what should be done to keep us safe while managing traffic flow in and out of Downtown Phoenix?
— DPJ

Dear friends and neighbors,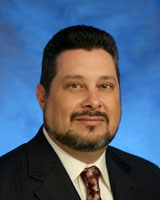 Today, my colleagues and I at City Council considered the recommendations of the Ad Hoc Task Force that studied the issue of the reverse lanes on 7th Avenue and 7th Street.
For many years as a private citizen, I disliked the effect that the reverse lanes had on traffic and neighborhoods, and for the past few years I've had the privilege of fighting the reverse lanes as your councilman. My staff and I know intimately the problems with speeding, the confusion, the cut-through traffic and the accidents and near-misses that threaten people along these roads. I've received thousands of calls, emails, and letters about the negative effect of reverse lanes on our community.
At today's meeting, however, convenience was chosen over safety and quality of life. While it's promising that the City will pursue enforcement and education along the reverse lanes, my hope has always been to eliminate the reverse lanes and put safety first. I'd like to thank Councilman Tom Simplot for his long-time efforts to eliminate the reverse lanes, and my colleagues Councilwoman Thelda Williams and Mayor Phil Gordon for their willingness to consider the well-being of our neighborhoods.
I would also like to extend a big thanks to all of the members of the task force we seated for their service, and the hundreds of Phoenicians who participated in the public hearing process regardless of how they feel about the reverse lanes. A city is only as great as its people, and we have the best people.
Your friend,
Michael Nowakowski
Vice Mayor and District 7 resident
---