DPJ is proud to bring you the best Yelp reviews of your favorite Downtown restaurants, boutiques, venues and everything in between. Every week, visit DPJ for a finely crafted, tell-all account of a Downtown spot straight from the experts: the people!
Noah D.
Phoenix, AZ
Five-star rating
08.23.10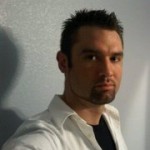 The guys at Slippery Pig were able to to find me a great solution to my unique problem, and they were friendly to boot.
I've got four kids (7, 5, 3 and 2), and I wanted something that would allow me to tow all of them. I'd been to a few other shops, and they were only able to put together solutions that would allow me to tow three of them.
They recommended a Kona Ute (which they sell for $150 less than MSRP) and they added on a second handlebar under the peddler's seat. My oldest sits on the rack and holds onto the handlebars, my second sits behind him on the rack and holds onto him like a motorcycle passenger. The two youngest sit in a quick release trailer/jogging stroller.
Not only did they meet my needs, but they were also very cool. Erik (owner) and Aaron (manager) were very accommodating and let me test ride the bike and explained terms I wasn't familiar with. They showed me how to do maintenance, how to quickly detach and collapse the trailer, etc. They quickly installed slimed tires and the optional third gear quickly and happily.
Definitely recommend them as friendly, knowledgeable and competitively priced.
Slippery Pig Bicycles is located at 4412 N. Central Ave. in Midtown — 602.263.5143

The DPJ Yelper of the Week offers honest insight on a Downtown business to help you explore your core. DPJ hopes that by partnering with Yelp to spread the good word about well-loved Downtown spots, you'll spread your patronage and support local business.
Yelp is a social networking and local search engine that provides the reviews of places and things that matter to you. Simply log in, pick a place and queue up your inner critic. You can write a beaming review of your favorite gelato spot, or a scathing portrayal of that rental car facility you had to use after that curb came out of nowhere. Yelp's reviews are at once honest, uncensored, wildly hilarious and true. Heck, the site must be doing something right — it had 26 million viewers just last month!
---