From the Arizona Room is a weekly column examining the historic, reuse and infill structures in Downtown Phoenix. The inspiration for this column stems from the ever-expanding resources in Burton Barr Central Library's Arizona Room (located on the second floor). For further information on this and other historic structures in the area, visit the Arizona Room during normal library hours.
628 E. Adams St., Heritage Square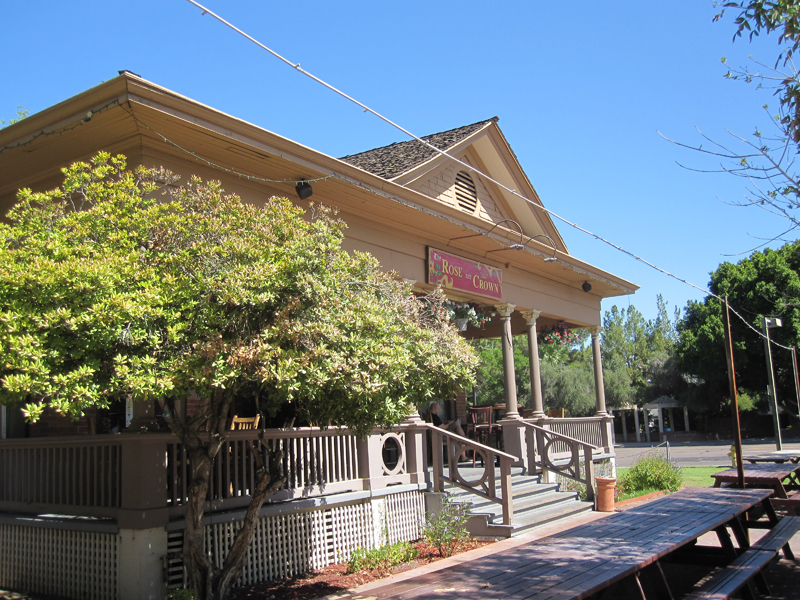 Way back in 1898, A.F.C. Kirchoff, a then prominent liquor dealer in Phoenix, purchased the plot of land on Adams Street on the west side of 7th Street from Flora Rosson. For the next few years, the land remained vacant as Kirchoff planned to build a residence, which broke ground in 1900 and was finished around 1901.
The resulting structure was a wide Neo-Colonial Revival home that Kirchoff rented out to make some extra cash. In 1906, Kirchoff sold the home to a Glendale rancher and warehouse owner, Alejandro Silva. For the next 20 years, Silva continued to lease the home to tenants as property values in the area soared. When Silva passed away in 1926, his widow moved in to the home, and it stayed in the Silva family until 1977, when the home was acquired by the city of Phoenix.
The Silva House has been many things — a rental home, a family heirloom, a museum and several restaurants — all without any structural compromise. The brick home, with a stone/concrete foundation, has great bones, and a notable wood-shingled roof with corbelled chimneys and pristine paneling on its north entry. The boxed cornice eave atop the front porch entrance of the home serves as a beacon for patrons of the home's current incarnation, the Rose & Crown Pub, which opened its doors in 2008. The entry, with its recessed veranda and classical columns, is the nighttime hangout spot at the pub, gathering large crowds that mingle and sip more than 50 different types of beer available at the bar just inside the front door.
Sources: Arizona State Historic Property Inventory.

Is there a historic property in Downtown Phoenix you'd like to see in From the Arizona Room? Email me at si@downtownphoenixjournal.com with the address and a brief description.
---