I must admit that I love pizza. Maybe that makes me retract my self-imposed foodie status. I'm not sure of the rules. I am sure that when I heard that Brick Urban Kitchen and its brick-oven fresh pizzas had moved into the Arizona Center, I was a little more than giddy.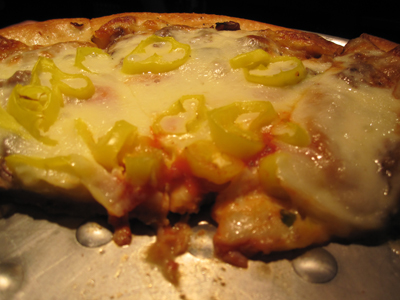 Hitting the highlight of my week, I strolled out of my weekly daytime movie and I was feeling the hunger pangs. A sweet, hot desert breeze wafted the smells of scrumptious pizza toward me and my direction was quickly changed.
I was so excited to order and dive in that I barely noticed the posh interior. This place is dolled up to say the least. Brick also plays it pretty smart by having a surprisingly extensive menu that is riddled with everything from fresh-cut pastas to salmon filets. Also, there is a crazy fancy cheese list, of which I can't pronounce a single item. So, it must be good.
I quickly rifled through the menu and landed on a deliciously unique pizza: the short rib pizza. Topped with slow-roasted short ribs, banana peppers and sweet potatoes, it certainly seemed like a different mouthwatering combo. I must admit that it was my heritage that pointed me to this dish. See, back home we are not allowed to pass up sweet potatoes. It's kind of a rule.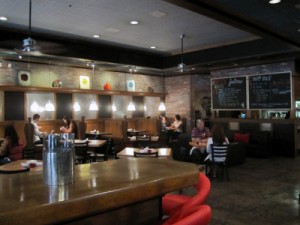 Since I wandered in at the tail end of the lunch rush, my pizza came out pretty quickly. I made short work of this thing. Each bite was kind of exotic and flavorful. It had a downhome kick, given that the back half of each slice had a sweet potato sauce to make your tongue do flips. The banana peppers added a nice, spicy contrast to round out the dish.
I have to admit it more than hit the spot. I nearly asked if they had a delivery service, so that my now overstuffed bum could actually get home.
Should you be taking in a movie or thinking about hitting up Cold Stone Creamery, make sure to save room and time to run by Brick Urban Kitchen. It is a welcomed feasting zone in the Arizona Center. I'm excited that I now have a regular spot to scarf some serious pizza after the movies.
Brick Urban Kitchen is located at 455 N. 3rd St. in Downtown Phoenix (light rail at Central Station).
---