DPJ is proud to bring you the best Yelp reviews of your favorite Downtown restaurants, boutiques, venues and everything in between. Every week, visit DPJ for a finely crafted, tell-all account of a Downtown spot straight from the experts: the people!
Christine O.
Phoenix, AZ
Five-star rating
06.04.10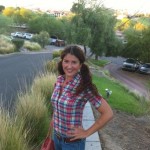 I first learned about Downtown Phoenix Dental when Dr. Berschler promoted his grand opening on Yelp with an open house posted in the Events section. I was highly impressed by his good (and not overly promotional) use of the Yelp resources. (Note to other business owners: You don't have to aggressively solicit positive reviews or have your friends write fake ones to get the positive attention of the Yelp community.)
I recently started working Downtown, so when it came time for my June dentist appointment, I decided to contact Dr. Ben for an appointment. (I had also had a few negative experiences at Center Care Dental and was already looking for a new provider.)
I was more than happy with my first appointment. The clean, modern office was just a few blocks away from my office, so I was able to walk. The front desk staffer was really nice, but my hygienist, Heather, was truly a gem. Super nice and approachable, she was also very knowledgeable about all things teeth. Best of all, she delivered her advice and suggestions without being judgmental or rude. She also was very skilled at doing a deep cleaning while still being gentle (I have very sensitive gums). The digital X-rays were also a huge plus.
Dr. Berschler was also great in the brief time I spent with him. I liked his down-to-earth attitude and lack of pretension. I will definitely return here for my future cleanings.
Downtown Phoenix Dental is located at 111 W. Monroe St., Ste. 131 in the Downtown District (light rail at Central Station) — 602.626.7952

The DPJ Yelper of the Week offers honest insight on a Downtown business to help you explore your core. DPJ hopes that by partnering with Yelp to spread the good word about well-loved Downtown spots, you'll spread your patronage and support local business.
Yelp is a social networking and local search engine that provides the reviews of places and things that matter to you. Simply log in, pick a place and queue up your inner critic. You can write a beaming review of your favorite gelato spot, or a scathing portrayal of that rental car facility you had to use after that curb came out of nowhere. Yelp's reviews are at once honest, uncensored, wildly hilarious and true. Heck, the site must be doing something right — it had 26 million viewers just last month!
---