When you first drive up to The Trunk Space, you see just a small sign and an even smaller parking lot. When you walk toward the venue, more often than not a small house cat is walking around or just chilling on someone's car.
You're usually greeted at the door by co-owners JRC and Stephanie Carrico, who you will always see with a penguin side bag in which the insides are always a mystery.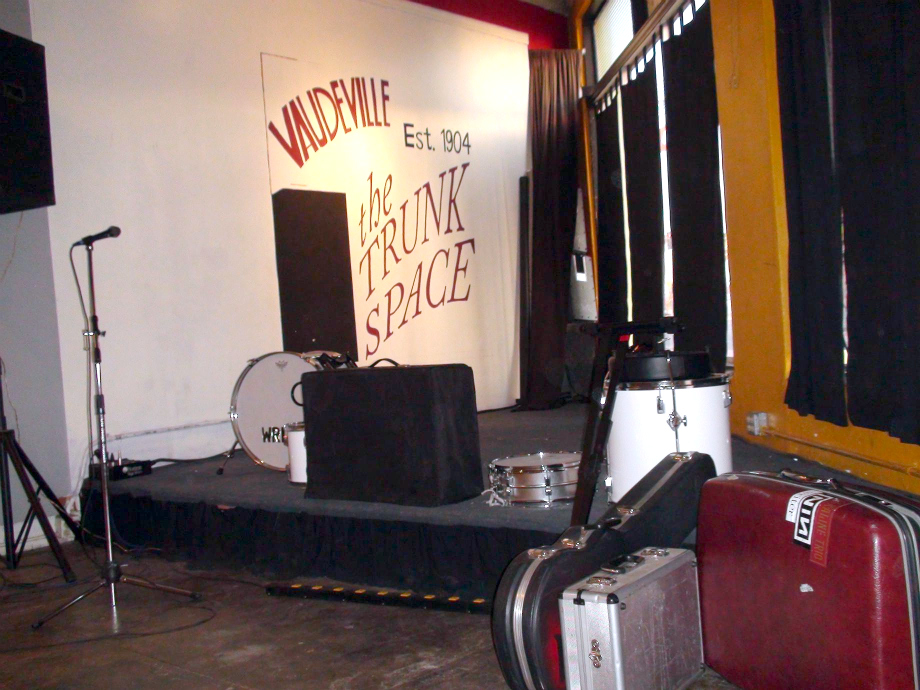 JRC and Stephanie have created a home to teenagers all over. You walk into The Trunk Space feeling as if you've just walked into another world where everyone looks at you as a new friend.
There's a photo booth to the left and a coffee cart to the right. Art, crafts and clothes fill up the room and a small stage in the corner reminds you that this is indeed a venue.
On the walls, awards from New Times' Best of Phoenix hang like trophies. The records at your right carry artists you've probably never heard of and a crate full of singers and bands with Trunk Space-approved mustaches.
The Trunk Space becomes your home for the next couple hours while JRC and Stephanie pose as parents running around, making sure you get a flyer, making sure the band is on time and making sure everyone is sticking around for all the acts.
Opened in 2004, The Trunk Space, carries theater, music and the arts.
"That's why we called it The Trunk Space, cause it'd be like an old trunk where you open it up and it's always a surprise," Stephanie says.
Before it was The Trunk Space, the room hosted Vaudeville in 1904, then became a number of things, from an Indian motorcycle shop to a grocery store.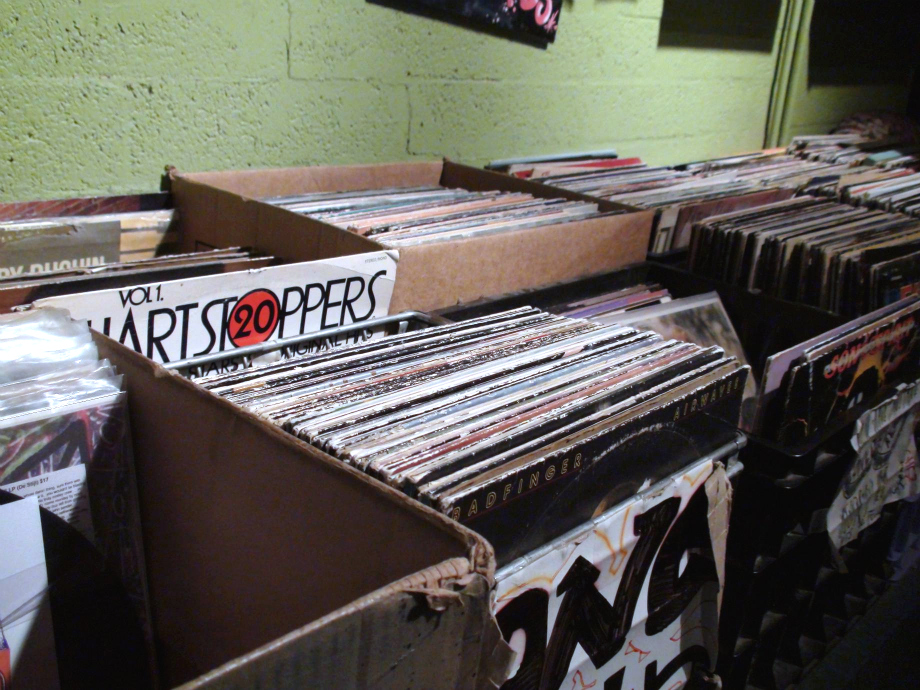 JRC and Stephanie used to run a coffee cart together inside the former Paper Heart Gallery further down Grand Avenue, but after a year of working there, they decided it was time to break off and start their own thing. Six years later, The Trunk Space has made a permanent residence in Downtown Phoenix.
Local and national acts have come from all over and filled The Trunk Space with memorable moments.
"Andrew Jackson Jihad has been huge in helping us, and I think we've been huge in helping him," Stephanie says of the Downtown-based folk-punkers. The Trunk Space has also made a permanent mark on Andrew Jackson Jihad.
"Sean from Andrew Jackson Jihad got 1506 tattooed on his arm (the address of The Trunk Space), but through the front window [of the venue] it's backwards," Stephanie admits. JRC, Stephanie and a couple others all have 1506 tattooed backwards.
"I think we're officially a gang," Stephanie says, while JRC adds, "We didn't force any of them."
Countless local acts, as well as artists like Matt and Kim, Joe Jack Talcum from The Dead Milkmen and Xiu Xiu have all performed at The Trunk Space. From theater to music to art, they host it all. There is always something going on at The Trunk Space, so there's no excuse on why you shouldn't be visiting this amazing, one-of-a-kind venue.
The Trunk Space is located at 1506 Grand Avenue. For a list of upcoming events, head here.
---