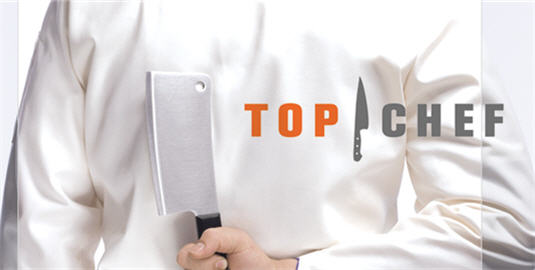 Until the date arrives when Phoenix itself can lay claim to the title of Top Chef host city, we determined local followers of the hit Bravo reality TV program will need to endure trimmings sent in the interim.
As should be noted: At least Phoenix is on the show's radar to begin with.
This Saturday, June 19, Bravo's Top Chef: The Tour 2010 is making an official layover in Phoenix, at the Phoenix Public Market.
Part of a nationwide whistle-stop, the publicity tour is being sponsored locally by the Arizona Culinary Institute and LocalDines.com. The traveling event shuttles former chef'testants of the popular cooking competition show to select cities to participate in cooking demonstrations filmed in front of a live audience, followed later with fan meet-and-greets and cookbook signings. So, make a good impression, Phoenix. May our mugs be camera ready.
Though the inauguration of our searing desert heat has officially begun, don't be deterred to come out and show some love and attention. Whether you're simply a fan of the hit TV show or even remotely enthusiastic about talented chefs cooking serious food, this is not an event to miss. Loud and proud, let them know Phoenix is a destination on the food map worth further exploration.
Two guest chefs, Ryan Scott (Season 4) and CJ Jacobsen (Season 3), will be on hand. If it's not the mouth-watering food that will lure you to stop by, there will also be prizes, games, autographs and the chance to be on TV. It's a first come first serve basis so get there early before all the plates are empty! There will be four individual performances throughout the day Saturday, with shows at 8:30 a.m., 10 a.m., 11:30 a.m. and 1 p.m. Admission is free, and everyone is invited.
Additional details can be found at bravotv.com/thetour.
Phoenix Public Market is located at 721 N. Central Ave. (light rail station at Central/Roosevelt)
---