Most dining establishments have rules. For the most part, they don't even need to be written on the walls for people to abide by them. No shirt, no shoes, no service. Or the unspoken — don't bring your Labrador into eat in this restaurant with you, etc. Well, apparently Cartel has unwritten rules about their coffee drinks, and this Southern gentleman was about to see which ones I could break.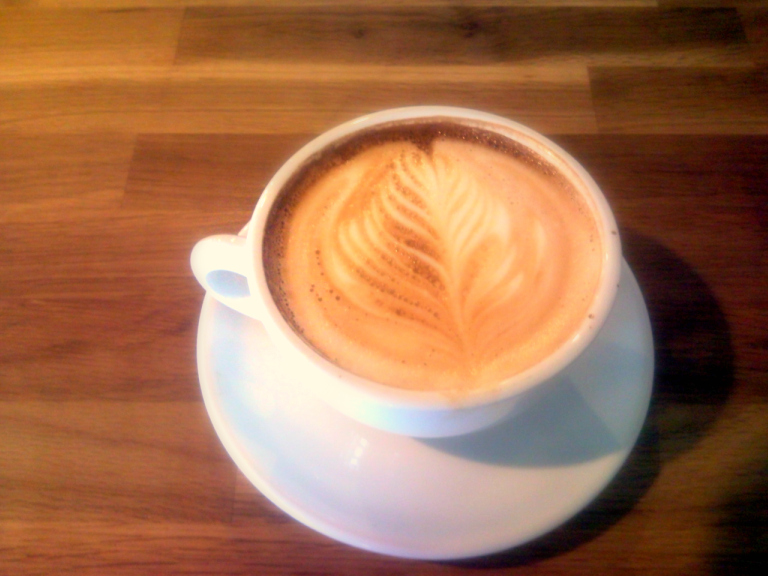 Located in the growing shadow of CityScape, Cartel is a name that rings in the ears of many an ASU student. The shop's success in Tempe is hard to miss, with its extended hours and large clientele. This prompted an expansion to Downtown Phoenix. Thus, the moderately unmarked slice of heaven was unveiled in the hopes that the Downtown ASU students would resume the frenzy that the Tempe location already is entrenched in.
So, in my best impersonation of a downtowner, I rode my bike down 1st Street and felt ready to partake in one of the last hot coffee drinks that I will have for months. Upon entering during what most people call post-lunch time, I was greeted with few signs of life, but remnants of a wild breakfast crowd. I ordered, and waited patiently for the ensuing party for my mouth to arrive. I made the first faux pas of attempting to order my drink to go. The barista kindly smirked and just pointed to the mug that would in fact be holding my drink. OK, I thought, this must be rule number 1.
Once my drink was topped off with the finest organic barista milk, I crawled into my seat and began to revel in espresso crema and happy thoughts. The foamy, rich drink was soothing to my belly. Being that Cartel is known for attempting to have the best coffee beans around, it was safe to say this was a pretty stellar drink. As I was enjoying the beginning phases of a cappuccino-induced stupor, I was informed of another speakeasy rule: Cartel doesn't believe in many flavors besides coffee and milk. Sure, they have the standard vanilla syrup and a bittersweet mocha, but not much else. Don't go in askin' for caramel syrup in your latte. I didn't realize that stopping for a drink came with rules and limitations.
Well, my Cartel experience was eye-opening and quite therapeutic for my tummy. I suggest you embark on a journey for a great cappuccino at Cartel. Just make sure you abide by the unspoken rules and at least wear a shirt.
Cartel Coffee Lab is located at 1 N. 1st St. in Copper Square (light rail stations at Central/Washington and 1st Ave/Jefferson).
---