From the Arizona Room is a weekly column examining the historic, reuse and infill structures in Downtown Phoenix. The inspiration for this column stems from the ever-expanding resources in Burton Barr Central Library's Arizona Room (located on the fourth floor). For further information on this and other historic structures in the area, visit the Arizona Room during normal library hours.
900 E. Van Buren St. in Garfield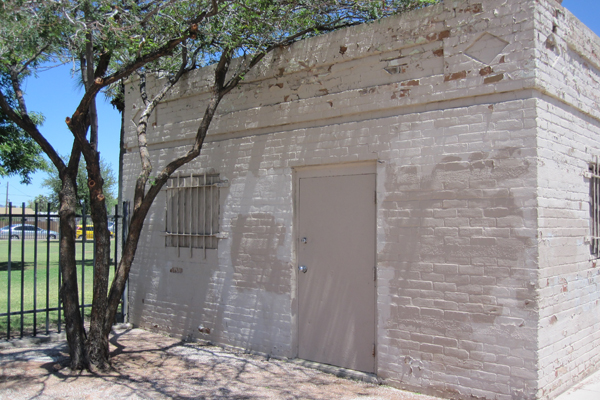 Strangely, few parks in Downtown Phoenix are as sparsely visited as Verde Park, despite its easily accessible location. The park, which serves as a bookend for the southwest side of Garfield Historic District, has been there for nearly a century, with its pump house standing unassumingly since 1938.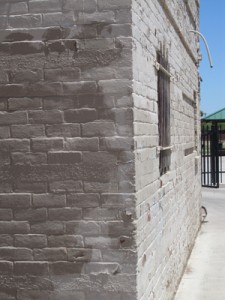 Small in stature, it is easy to overlook this Period Revival-style structure, located on the site of the oldest city waterworks plant. Not surprisingly, most people come here for picnics or to play basketball, not to ogle over the pump house. But, for a building with such a mundane purpose, it radiates some charm. Brick with a concrete foundation, it features parapet eaves and built-up roof sheathing.
The pump house was originally planned as an emergency standby pumping plant for the city's domestic water supply. Bigger and better facilities have since been built, but it remains one of Garfield's waning Period Revival examples. Today, it sits quietly on the the western edge of the park on 9th Street, just beside the parking lot, steps away from park-goers grilling hot dogs and burgers.
Source: City of Phoenix Historical/Architectural Survey of City-Owned Properties, August 1986.

Is there a historic property in Downtown Phoenix you'd like to see in From the Arizona Room? Email me at si@downtownphoenixjournal.com with the address and a brief description.
---