When it comes to Chinese food, I am extremely easy to please. This doesn't speak ill of the places I go; it just is hard to go wrong with some good old Asian cuisine, in my humble opinion. That being said, I figured it was time for a campus visit to test the dining experience that our future journalists, nurses and social workers encounter all the time at Hsin Café in Taylor Place.
Considering the state of my hunger, I felt like I was back in college. Skipping breakfast is never a good idea. So, when the idea to hit up one of @LightRailBlog's favorite spots was submitted, I happily approved.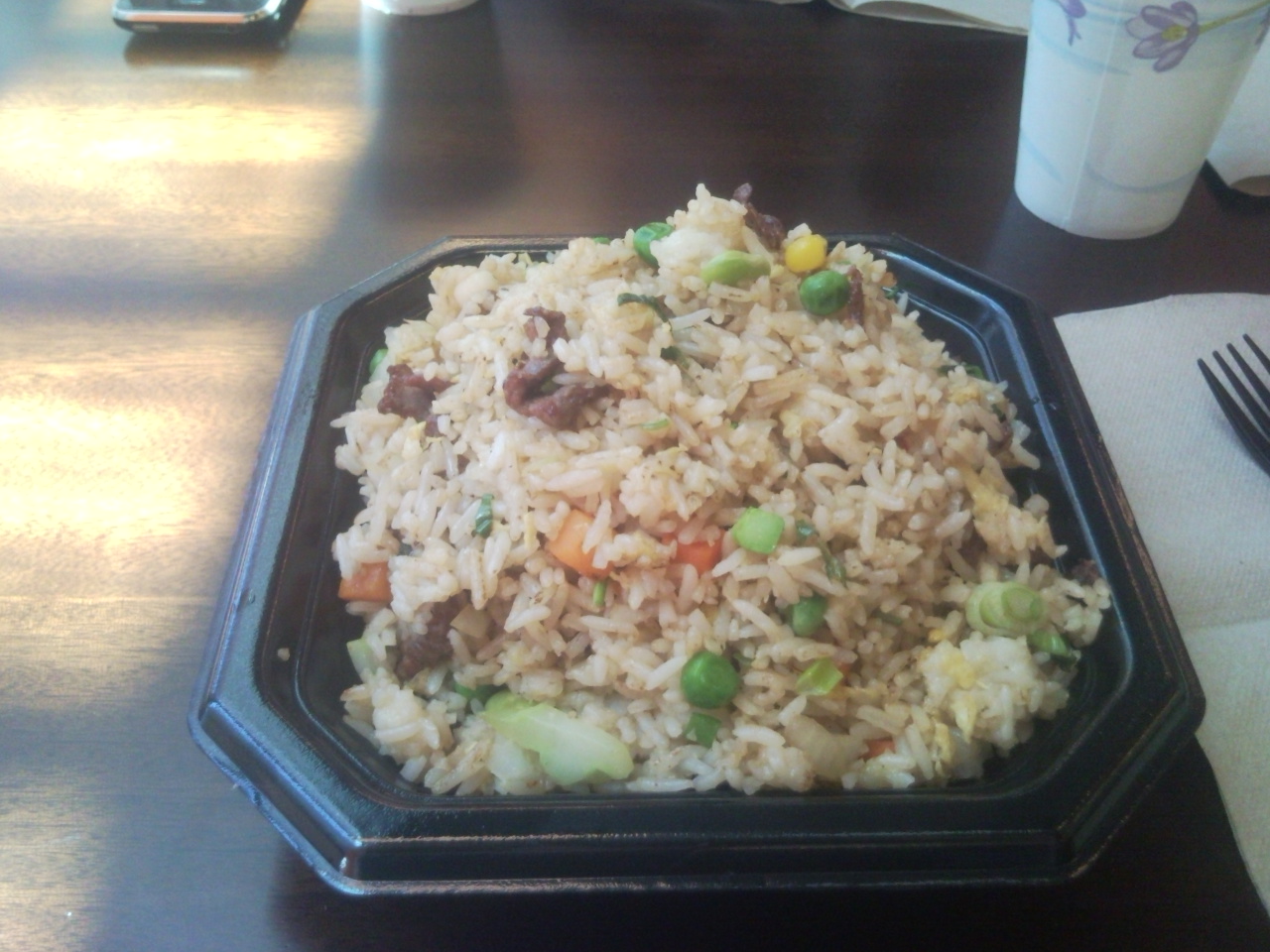 Tucked in the epicenter of ASU's Downtown campus resides humble Hsin Café. I will be honest, I could not pronounce the name (later I was informed it's pronounced "sheen," not "h-zin"), but I can say that it serves up some delectable beef fried rice.
Honestly, I had no agenda when parading through the door. I seriously ordered the first thing that flickered favorably across their rotating flat-screen display. The picture showed a feast of epic beef proportions showered with rice, eggs and veggies.
After ordering, I moved over into the deceptively expanding dining area. It is definitely a cool place that shows off its contemporary design and unique lamps descending from the ceiling. However, its most unique feature is what emanates from the small white speakers in the walls. In the course of my meal, I'm fairly certain I heard Japanese hip-hop, Menudo and an odd M.I.A. song. They are definitely creating a unique environment. I was trying to figure out exactly who they were pandering to with their musical selection, when I was generously interrupted by the arrival of my beef fried rice.
I'm fairly certain that you have had beef fried rice before (or at least been at a table where it has been served), so I don't think I have to explain the flavors to you. The difference in this dish is that it is not as greasy as I was expecting from an establishment slinging chow to college kids. I was hoping for more beef in the dish, but I guess, as the Stones sing, "You can't always get what you want." My hunger did get the appropriate dismissal with the bountiful portion, so I can't complain.
So, if you find yourself hanging out around the Downtown campus and need a cheap and fulfilling meal, head over to Hsin Café. You and your wallet will be thankful for the results.
Hsin Café is located on the ground level of Taylor Place at 120 E. Taylor St. on the ASU Downtown campus (light rail at Central Station) — 602.254.6337
---