From the Arizona Room is a weekly column examining the historic, reuse and infill structures in Downtown Phoenix. The inspiration for this column stems from the ever-expanding resources in Burton Barr Central Library's Arizona Room (located on the fourth floor). For further information on this and other historic structures in the area, visit the Arizona Room during normal library hours.
905 N. 4th St. in Evans Churchill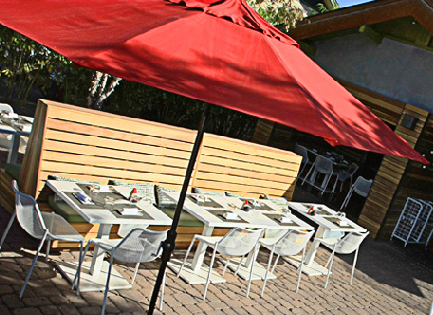 Unfortunate as it is that Nine|05 recently closed without notice at 905 N. 4th St., it may be a fitting time to glimpse at the history of the property on the corner of 4th and Garfield streets. Blighted for so many years, and surrounded to the west, south and southeast by vacant lots, this property has long faced an uphill battle.
The building at 905 was built c. 1919, and was known by neighbors as the E.F. Drake House. Drake, a prominent lawyer in Phoenix in the 1910s and '20s, lived in the modest single-family home on the (then) north end of town, but it probably looked much different back then.
Renovations for Fate, nextDOOR, Nine|05 and the never-completed Canteen changed the property quite a bit, yet much of the history remains. The original poured concrete foundation is still there, but much of the stucco laid on the walls was blasted away to expose the original brick. The home's original wooden rafters are still a beauty to behold, and remain unaltered save for some simple wood treatments.
The home once had a backyard shed and a rear porch, the latter of which was removed at an unknown date, according to the state historic property inventory.
When the home was rezoned commercially, it was only in fair condition. Today, even though it currently sits vacant, it features unique modern touches coupled with the historic charm of a simple family home from the 1910s.
Sources: Arizona State Historic Property Inventory; Phoenix Public Records, 1922

Is there a historic property in Downtown Phoenix you'd like to see in From the Arizona Room? Email me at si@downtownphoenixjournal.com with the address and a brief description.
---