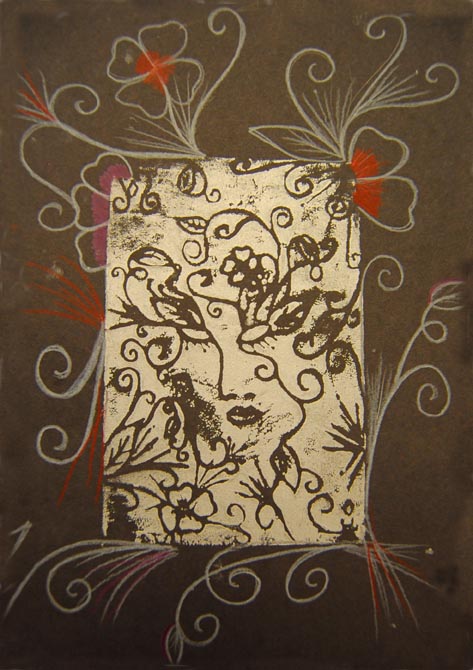 Alwun House is home to so many things: bizarre concerts, erotic art shows, stripped-down acoustic performances and so many mediums of art hanging on the walls it could make your head spin. But, its most important quality: It's all about the community. Just check out the house's Third Friday show, "Salon des Enfants," for further proof.
The artists in question are our neighbors. They're Phoenix Elementary School District students, and their legit talent can't be denied. The 15th Salon des Enfants event showcases nearly 300 total pieces of art, each priced at $20 (100% of profits go straight to the students), sold right off the walls salon style. All works were created by students from fifth to eighth grades, representing 16 schools in the district and 18 art teachers.
The goals are twofold: Students become involved in the local arts community at an early age (priceless, really, when you think of all those budget cuts affecting school arts programs) and are given the self-confidence to keep learning their craft. The hope is by bringing the young artists to the Alwun House, they can be inspired by their peers to work harder, explore further and create often.
Prizes will be doled out — First, Second, Third and honorable mention winners — but the presentation itself is really what matters. Adding to the festivities, the Capitol band, Kenilworth Choir & Band, Bethune music and Folklorico dancers will be on hand to perform.
The show runs from 4-6 p.m. on March 19 only. Alwun House is located at 1204 E. Roosevelt St. in Garfield — 602.253.7887
---