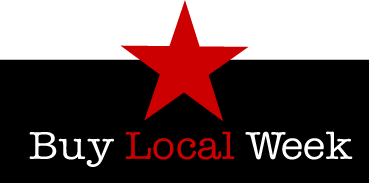 Just in time for Black Friday and the holiday shopping season, Local First Arizona is launching Buy Local Week throughout the Valley, running from November 27 to December 4. Mayor Phil Gordon will be on hand at a Bashas' in Ahwatukee to commemorate the beginning of the week on November 27 at 10:30 a.m., but what's in it for Downtowners?
Businesses all around town — over 60 in all — are chipping in to start the holiday shopping season off the right way. Most of them are offering some pretty sweet deals. Below are some DPJ recommendations for your Buy Local Week shopping excursions.
Need a quick 'do? Shop Devious (1229 W. Grand Ave.) is offering 50% off all wigs until New Years Eve, and a cool little grab bag when you spend $10 at the store. From the norm to the bizarre, Devious has 'em all.
Halo Piercing (10 W. Camelback Rd.) is offering $10 off purchases over $25 when you mention Local First. So, get over there and gauge your ears while you can.
Phoenix's best cookie-maker, Urban Cookies (4711 N. 7th St.), is offering free logos on business holiday gifts ($6 value). So, if you get cookies for your business partners, that could be nice.
The biggest discount of the bunch: Courtesy Chevrolet (1233 E. Camelback Rd.) is taking $750 off the manufacturer invoice. That's pretty enticing, if you like American cars.
There are a lot of great shopping spots around Downtown Phoenix. Shop local this holiday season!
For more information on Buy Local Week, head here.
---