DPJ is proud to bring you the best Yelp reviews of your favorite Downtown restaurants, boutiques, venues and everything in between. Every Tuesday, visit DPJ for a finely crafted, tell-all account of a Downtown spot straight from the experts: the people!
Tonia B.
Tempe, AZ
Four-star rating
10.11.09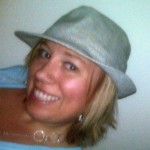 Seems that a lot of negative reviews of the Clarendon come from never having experienced all that is the Clarendon. I've been there on several occasions and never had a bad time. This past weekend was the first time I stayed there, and it was complimentary thanks to the gift certificates I received when I attended their Snow Ball New Years Eve party at the beginning of this year.
First off, the decor should be enough to sweep you off your feet. The lobby is exquisite and I want that wall treatment in my next house. The rooms are well thought out and modern and stylish. When you first enter, the lights are on for you, and soothing instrumental music is playing from the alarm clock. That right there was enough to make me want to fall asleep. Then I made the mistake of laying on the bed. I have to revoke my claim that I have the worlds comfiest bed. This bed was so seductive that I went to bed at 10:30 that first Friday night. Yes you heard me. 10:30. Lights out for Tonia.
I enjoyed having Gallo Blanco right in the same building as well as the rooftop bar, which made for a great Saturday night. When I left Sunday morning, for some reason my 2nd night was charged to my account, but Matthew, who was working the front desk carefully went through and corrected the situation for me. He was awesome.
My only complaint about the Clarendon is that I'd love to see some cute glassware instead of the disposable cups in the rooms. Also, being that it's an old building, despite having four or five routers for guests, I was never able to get a wireless signal, and was told by the front desk they barely get one either. There should be some way to make that work.
With reasonably priced, modern, comfortable-as-hell rooms and a staff that will sweep you off your feet, I'll definitely be back.
The Clarendon Hotel is located at 401 W. Clarendon Ave. in Midtown. — light rail station at Central/Indian School. (602) 252.7363
The DPJ Yelper of the Week offers honest insight on a Downtown business to help you explore your core. DPJ hopes that by partnering with Yelp to spread the good word about well-loved Downtown spots, you'll spread your patronage and support local business.
Yelp is a social networking and local search engine that provides the reviews of places and things that matter to you. Simply log in, pick a place and queue up your inner critic. You can write a beaming review of your favorite gelato spot, or a scathing portrayal of that rental car facility you had to use after that curb came out of nowhere. Yelp's reviews are at once honest, uncensored, wildly hilarious and true. Heck, the site must be doing something right — it had 25 million viewers just last month!
---