DPJ is proud to bring you the best Yelp reviews of your favorite Downtown restaurants, boutiques, venues and everything in between. Every Tuesday, visit DPJ for a finely crafted, tell-all account of a Downtown spot straight from the experts: the people!
Sarah L.
Phoenix, AZ
Four-star rating
10.12.09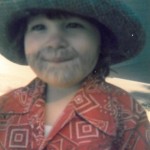 I go here a few times a week to buy produce. I love white peaches and they always have them (and not for $2.99/lb. like Safeway). I know it seems silly to go to a Middle Eastern market for white peaches, but I'm comfortable with my silliness.
Also, I buy whole wheat pita bread. Produce and whole wheat pita bread makes me the young and healthy female cliche, but it's a better price here for these things than it is at other grocers. AND they have Al-Hana! And very nice register workers, who now notice my very regular visits.
Today one of the two register young women asked me if I bake with the peaches. I told her no (Actually I don't bake with anything… or cook really… I burn my oatmeal about every other day). She laughed when I told her the things I eat: (umm… peaches… vegetables… hummus… coffee… milk… apples… pita.. AND cider/wine/occasional whiskey).
If I DID cook, I would buy more ingredients there. My brother, the cook in the family, purchases many fun ingredients at Baiz. (He is getting very close with his homemade hummus so that it tastes authentic.)
Baiz Market is located at 523 N. 20th St. (602) 252.8996
The DPJ Yelper of the Week offers honest insight on a Downtown business to help you explore your core. DPJ hopes that by partnering with Yelp to spread the good word about well-loved Downtown spots, you'll spread your patronage and support local business.
Yelp is a social networking and local search engine that provides the reviews of places and things that matter to you. Simply log in, pick a place and queue up your inner critic. You can write a beaming review of your favorite gelato spot, or a scathing portrayal of that rental car facility you had to use after that curb came out of nowhere. Yelp's reviews are at once honest, uncensored, wildly hilarious and true. Heck, the site must be doing something right — it had 25 million viewers just last month!
---