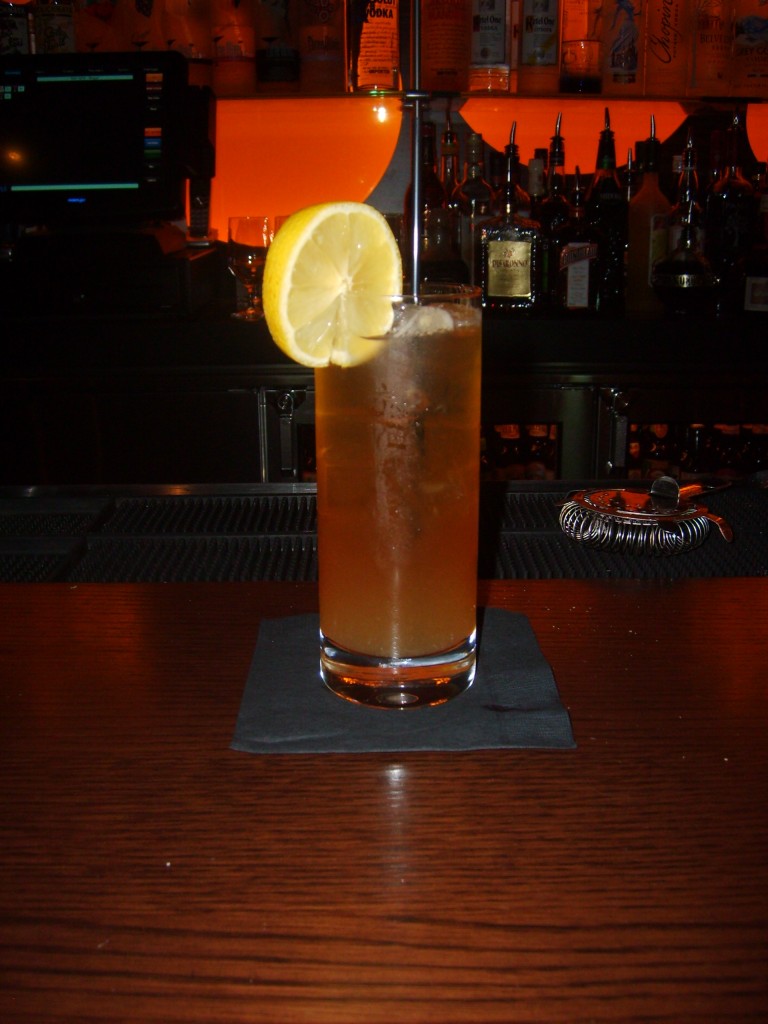 After a day of celebrating the glory of Downtown Phoenix at Grand Avenue Festival, my stomach was shouting for liquid sustenance. Naturally, my taste buds seem to gravitate towards something of the sweet tea variety. Stereotypical Southerner? Absolutely.
I had heard of a cool bar that is tucked away at 7th Avenue and McDowell. That seems extremely curious, considering that hiding at that busy intersection must be a task. With that in mind, I believed that I might be headed to a dive bar for sure.
Once I located the sign-less door, I was met by the colorful hum of Yellow Submarine flickering in the staircase above. Immediately, I realized that I had made a discovery. Cozy couches, dim lights and nostalgic movies seem to package this place in a unique style. On to ordering my drink. I know that I'm somewhere special when the drink ingredients are sweet tea vodka, sweet and sour and a sliced lemon. Simple. Brilliant. Sold.
My refined palate is amazed at the mixture. Seriously, is it possible to beat a combo that includes liquor and sweet tea? If not for the pleasant, relaxed mood of the room, I would have released a "rebel yell" of delight. I suppose SideBar is my diamond in the rough, and that gives it a huge lead on every other place. Now I just have to find it again.
SideBar is located at 1517 N. 7th Ave. and pours Lynwood Palmers until 2 a.m. every day.
---