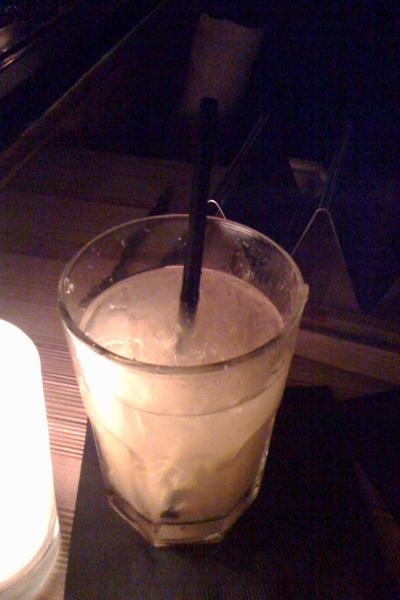 While the thermostat is perching itself in the upper stratosphere of tolerability here in Phoenix, there is no choice but to attempt to cool off. My quest this week was to find the holy grail of summer drinks, the Picoso, a muddled highball concoction of tequila, pineapple, fiery jalapeño and citrus.
The Clarendon Hotel was my destination, as it is the harbor for the new Gallo Blanco Café, home of this delectable summertime treat. You can imagine my hesitance in going to an old hotel to eat at a place named after a farm animal. I do know of the Clarendon's penchant for all things hip, with its rooftop bar and frequent pool parties. So, my worries aside, I bellied up to the dimly lit, stylish Gallo Blanco bar.
Once my lovely, Manchester-born waitress delivered my cup of golden delight, it was love at first sip. Bursting with juicy pineapple and ripe with blanco tequila, the refreshment was instant. Yet, after the first sip, I am shocked with a burn and a shiver. As crazy as it sounds, I have just been attacked, unprovoked, by a renegade jalapeño. This assassination attempt has been cloaked in the array of seasonal fruit and citrus juices. Even more surprising is how that little punch of heat makes this drink even more seductive. It made me wonder if they would charge me a night's lodging to hold this stool down while I order just a few more.
Gallo Blanco Café is located at 401 W. Clarendon Ave. 602.274.4774
---