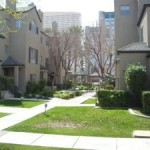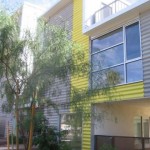 There is currently one unit at each the St. Croix Villas and PRD 845 that are owned by Banks that are offering both great prices and low down payments. Each one of these units can be purchased with as little as 3% down. The St. Croix Villas are in the heart of Downtown Phoenix, right across the street from the ASU Downtown campus. PRD 845 is an intimate, modern condo complex near the intersection of 7th Ave. and Roosevelt, walking distance to places like Cibo, The Paisley Violin and much more.
The unit at the St. Croix Villas has two bedrooms, one bath and a one-car garage, priced at $159,900. The unit at PRD 845 has two bedrooms, two-and-a-half baths, 1,636 sq. ft. and a two-car garage, priced at $192,400.
To find out more about either of these units or to arrange a personal viewing of either unit, contact Lyle Plocher with Urban Connection Realty at 602 373 3725 or lyle@downtownphoenixjournal.com.
---