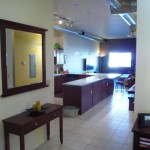 You may be one of those rabid Diamondbacks fans who has given thought in the past to living near Chase Field, but ruled it out because it was too expensive a proposition.  Well, with baseball season now underway and given the drastic decline in real estate prices in the last 18 + months, you might want to revisit the possibilities.
One example of a good deal right now, is a 1114 sq ft unit at the Stadium Lofts, priced at $149,900 subject to the existing lender's approval of a "short sale".    The units at the Stadium Lofts all feature exposed brick wall interiors and exposed duct work with open floor plans and high ceilings.  The Stadium Lofts are located at S, 2nd St & Buchanan in the SoDo neighborhood of Downtown Phoenix, just a couple of blocks from both US Airways Center and Chase Field.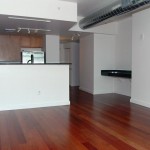 Another opportunity is at the Summit at Copper Square, which is right across 4th St from Chase Field.  A unit on the 19th Floor is currently available, priced at $295,000.  This unit features exposed ductwork, laminate hardwood flooring , stainless steel appliances and overlooks Chase Field.
For more information about either of these units or any Downtown Phoenix Real Estate, contact Lyle Plocher with Urban Connection Realty at 602 373 3725 or lyle@urbanconnectionrealty.com
---